Co-Administrator
Staff member
Administrator
Moderator
Aug 1, 2009
10,753
11,053
228
Thank you very much!
The engine section is finished:
B-1 gets some card to touch the rear of the B-2 box.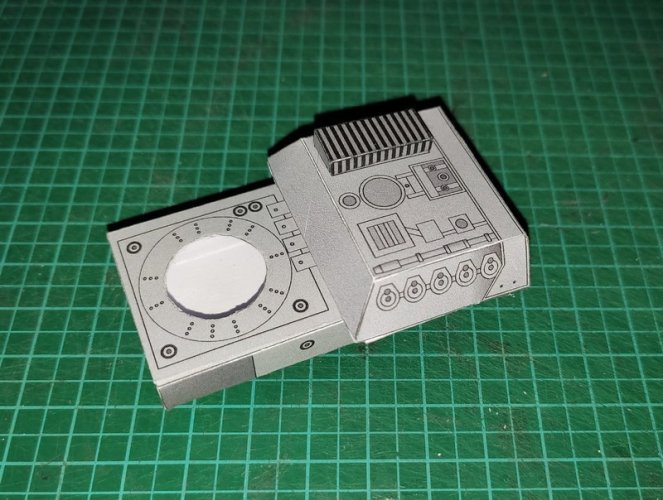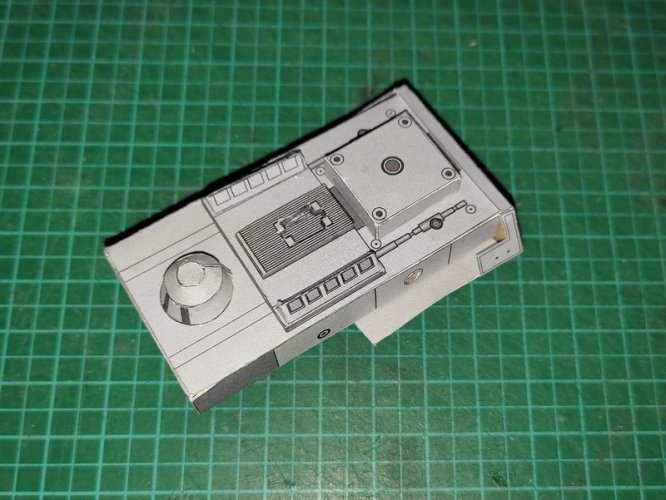 I noticed that the cover is not fully closed. I added a grey plate to change that: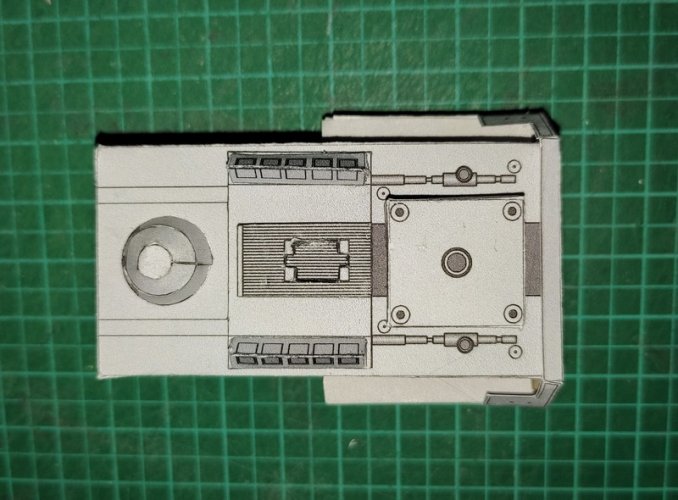 It is a bit hard to see but trust me, it is there.
The cockpit interior parts come from UHU02's AT-ST. They had to be adapted a bit to fit.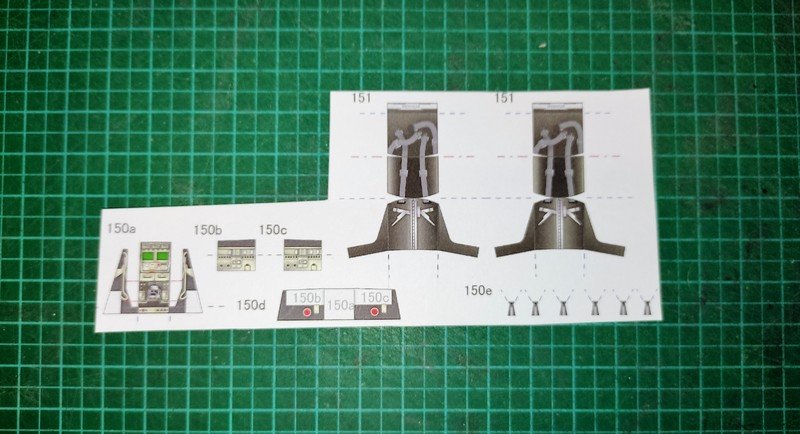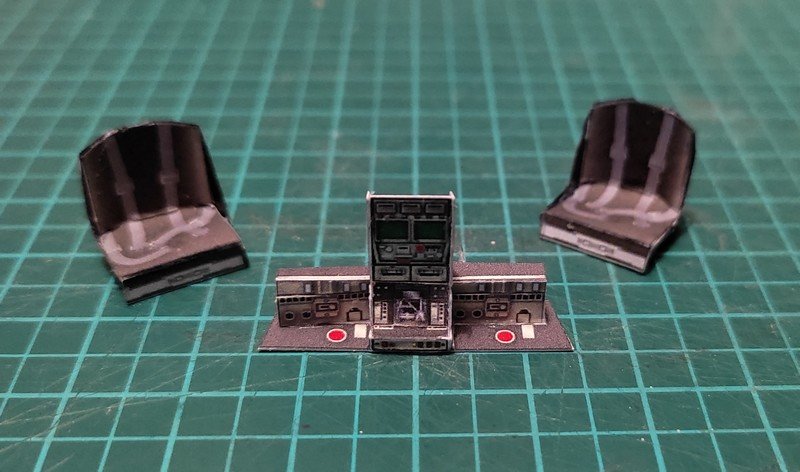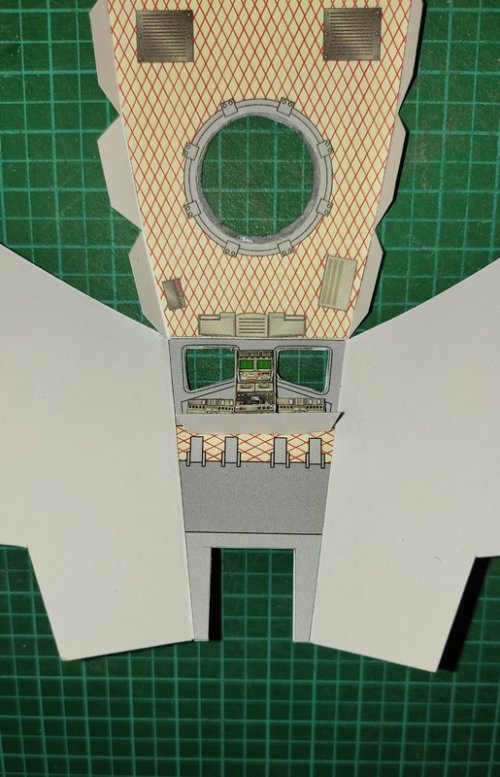 I added a simple plate to complete the look: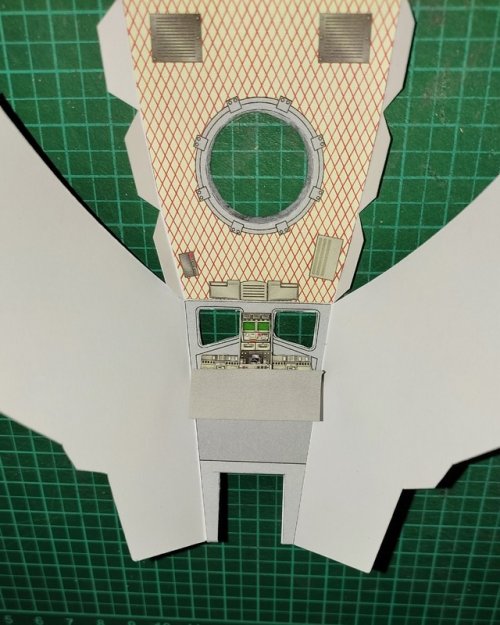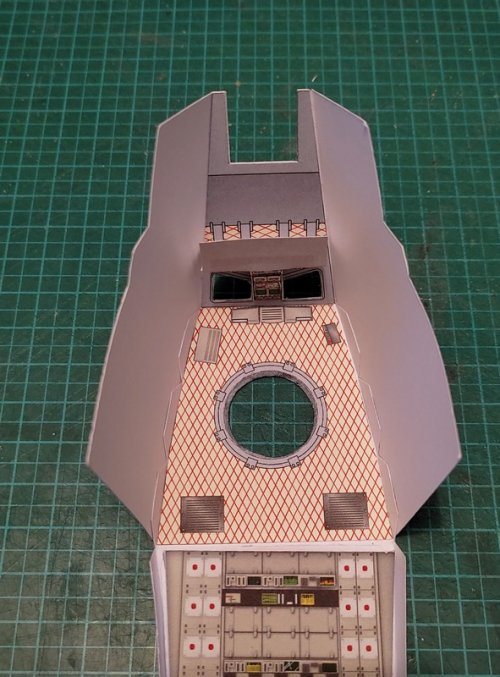 The head is higher than UHU02's so it was necessary to add some height to the seats: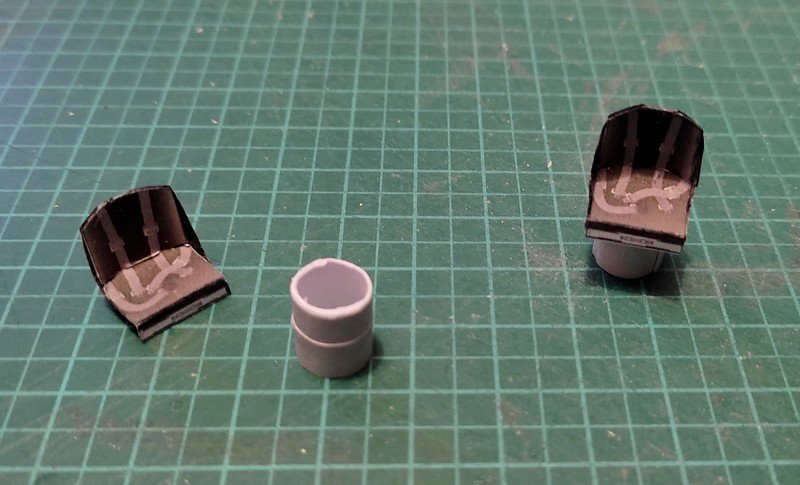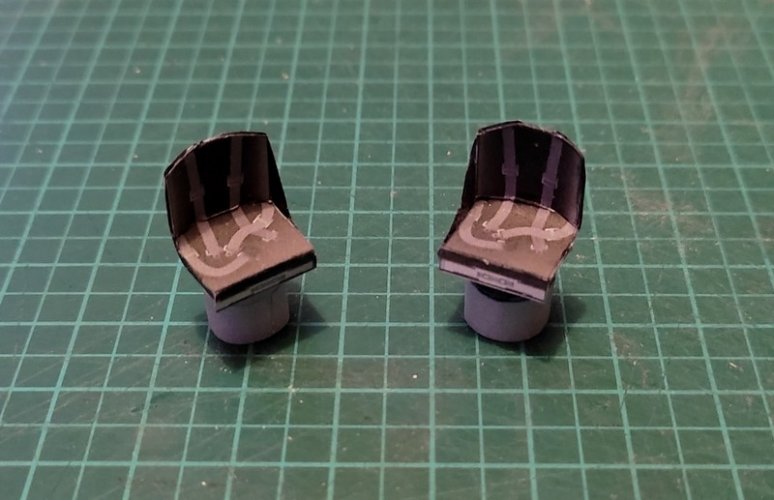 For the same reason they had to be pushed a bit back: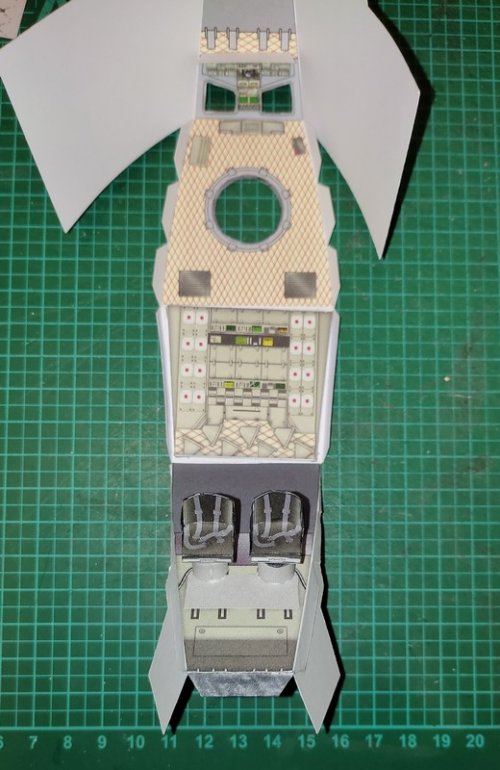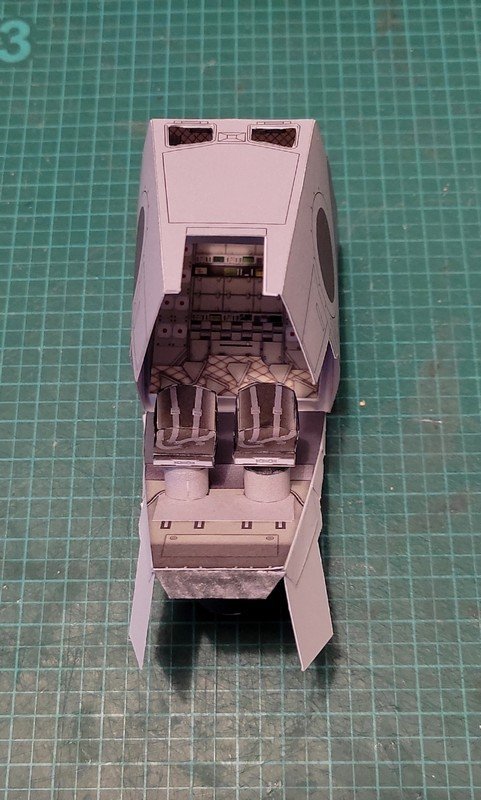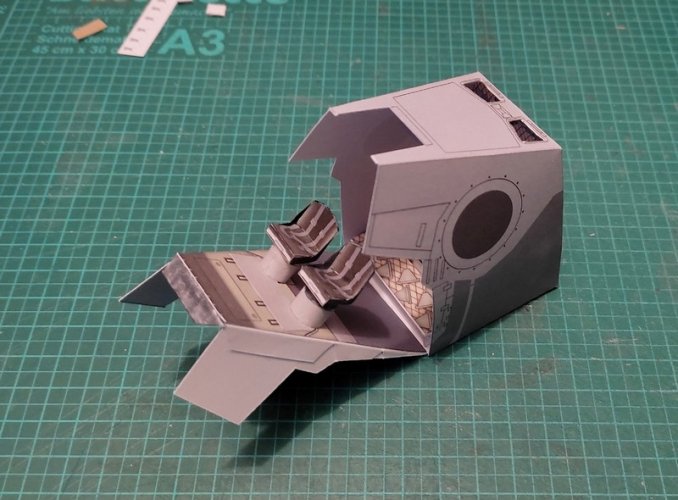 The flap at the front is folded up. The side pieces have two tasks: To texture the back side of the mouth region of the kit and to act as glue tabs.
The head is closed. Here I made a mistake: I worked too fast and closed the head without adding the internal side walls! Now what to do? I cut open the back and installed the walls.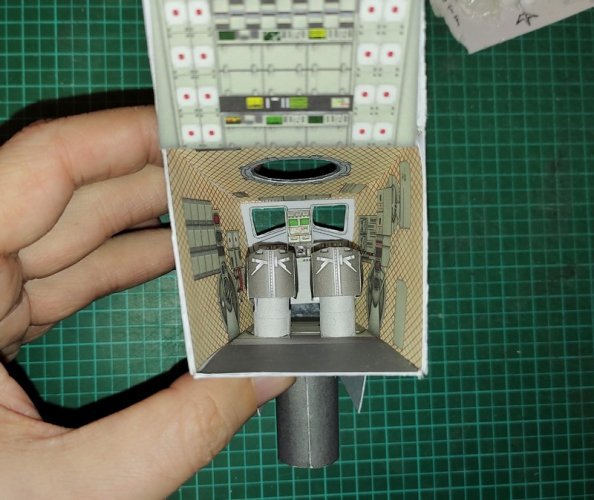 Then I glued the back back to its previous position.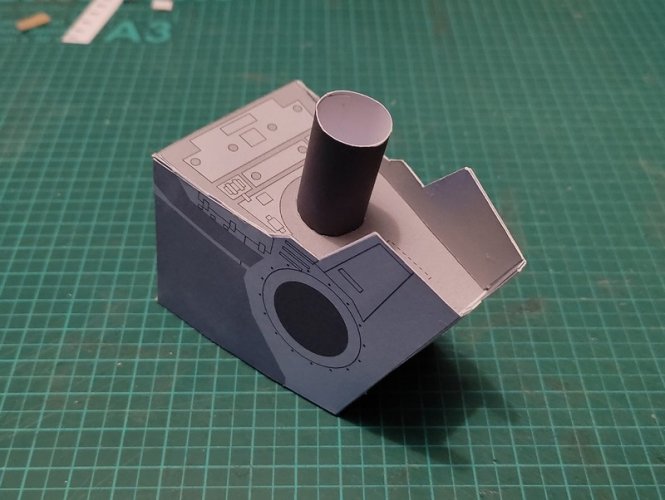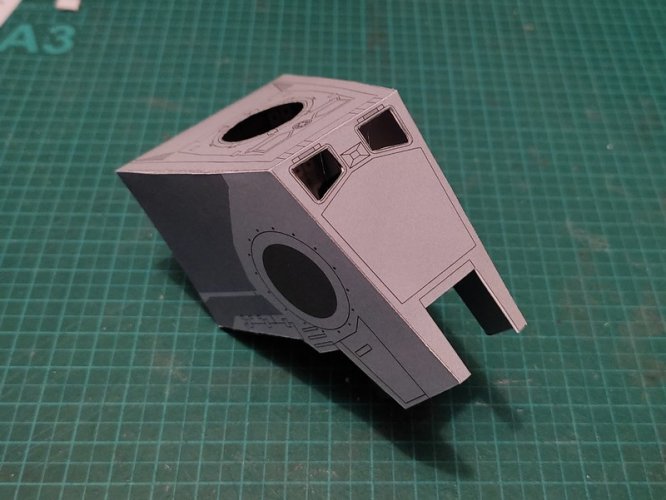 The "ears":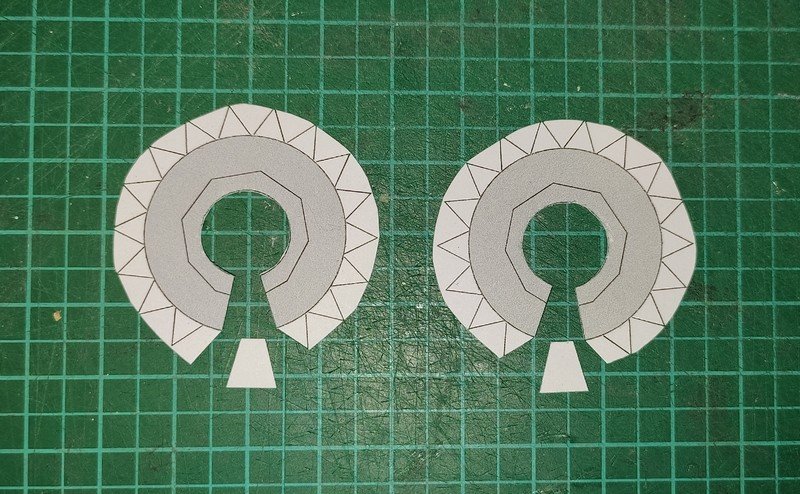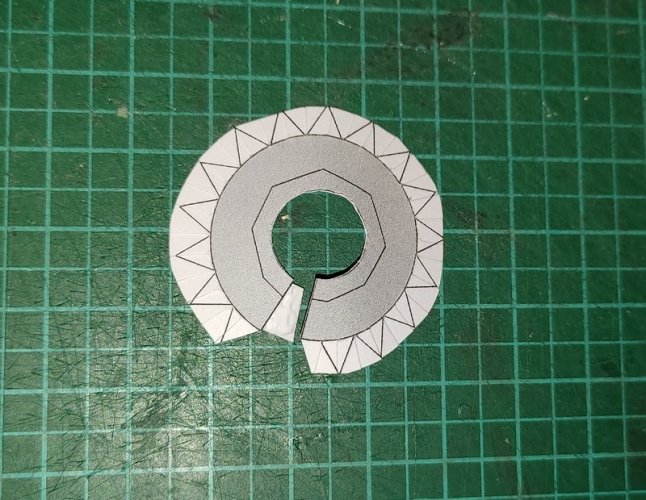 Please note that I used the small trapezoid piece that has to be cut out from the full circle to close the part from the back. So I recommend not throwing it away.
Last edited: