Hey guys I've been feeling in the mood to do a bit of paper crafting recently and thought I'd make some game pieces for a small skirmish game involving robots.
I haven't done anything like this for ages so I had to buy another key for the new version of Pepakura designer ( I think I was last around this site around three years ago but I always think of you guys whenever I think about papercrafts
).
I've made the models with blender and the textures with GIMP as I used to and everything looks fine until I go to print out the model. For some reason the textures don't seem to be applying when it comes to printing them out. Anyone have any ideas? I think it's probably something simple I'm missing but I'm stumped!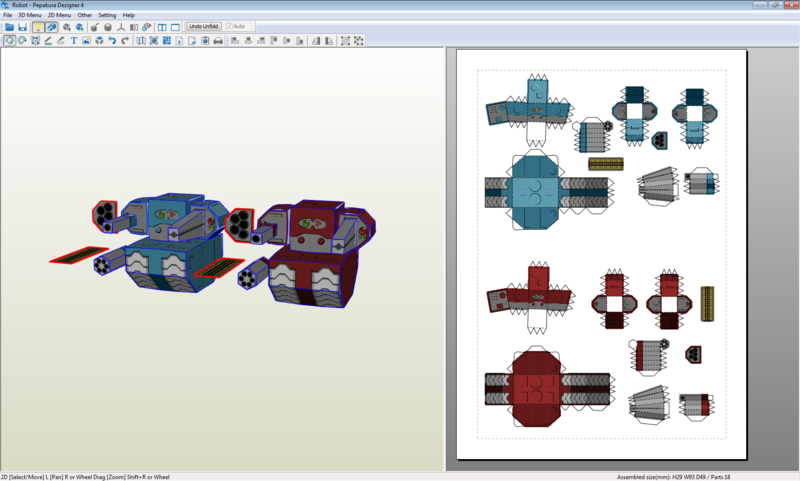 Everything looks normal until print preview...
What's happened to the texures?