Co-Administrator
Staff member
Administrator
Moderator
Aug 1, 2009
9,349
8,438
183
Today I found a new site offering free papercraft:
Among them are various models from Pokemon, Mario, Zelda and a very creepy version of the Chesire Cat from Alice (ideal for your next Halloween display
).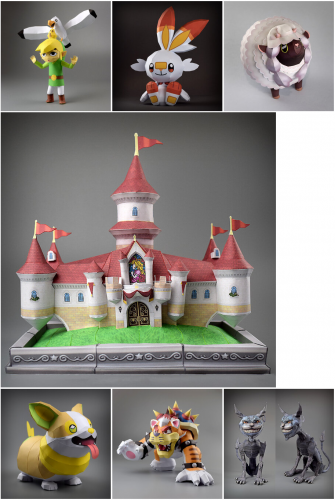 The models are very well made and come as PDF and PDO. Check it out, my friends!
Have fun and enjoy!