ADMINISTRATOR
Administrator
Moderator
Jun 12, 2009
8,996
4,188
183
I would like to invite everyone here to help me convey a HUGE CONGRATULATIONS to
@Jacopo1969
for the ABSOLUTELY FANTASTIC JOB that he did on a model that is very difficult as is in the first place,
the Discovery One (from 2001: A Space Odyssey) by UHU02
. The work that was done on this model is MIND BLOWING!
KUDOS TO YOU ON A FINE JOB WELL DONE!!!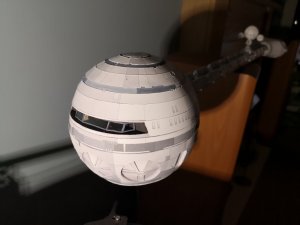 Last edited by a moderator: