!!!THE MAN BEHIND THE CURTAIN!!!
Staff member
Administrator
Moderator
Jun 12, 2009
11,369
8,031
228
Let's all raise our challises (of ambrosia
) and propose a toast and extend congratulations to
@PabloSarah
for making the 1/48 Cylon Dart.
Even though this is a fan-based design, it fits beautifully in the Cylon fleet perfectly!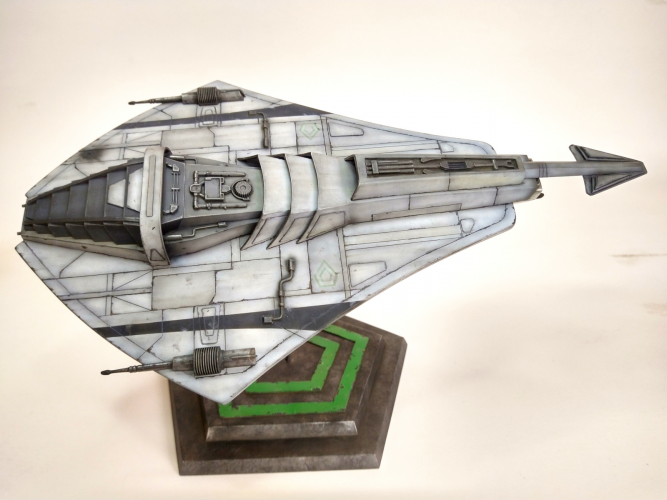 This is an ABSOLUTELY FAN(FRAKKING)TASTIC example of studio quality work.
The time, effort, energy, and work that he has put into this project has earned a spot on the "Model of Merit" section.
KUDOS TO YOU ON A FINE JOB WELL DONE!!!