Co-Administrator
Staff member
Administrator
Moderator
Aug 1, 2009
10,089
9,713
228
Yo fans,
many thanks to
@ARMORMAN
for bringing the French paper modeling forum to my attention again.
There I found a link to a Japanese site which has released a very cool game mecha model. This is how it looks like: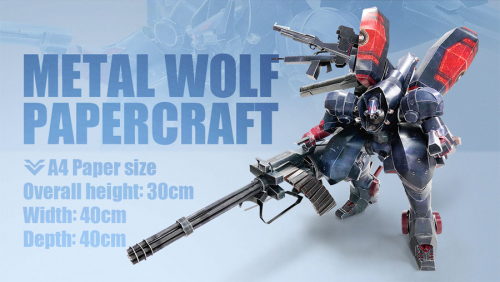 The pattern looks awesome and reminds me of the Canon models but it is stated that this is not a model for beginners.
Since the site has some commercial aims I won't post the link to it as a whole. However, what I can do is to provide you with the direct links to the papercraft which is available for free:
Parts
Instructions
I don't know how long this promotion lasts so if you are interested in the model I recommend to grab it asap.
Have fun and enjoy!