I'm easy to entertain and hard to keep on task. So, after building an artillery piece from an Army Man gun and some Legos… I needed someone to operate the thing. They don't make cheap Army Men to do tasks I need done. So…
I learned radical surgery. One guy lost his forehead during a scalpel slip, another lost (really lost, in the carpet) a hand and two of them lost arms. But, now I have a loader for the gun. Next to make a couple more men to bring ammo, set the elevation of the gun and stuff like that.
I'm having FUN!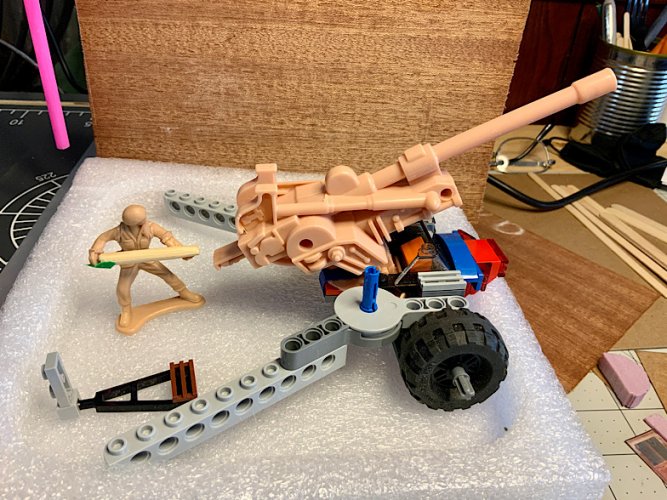 Oh, the answer for this problem, for me anyway, is a small cheap soldering iron. It came with screw in tips and one of them is a flat thing that looks sort of like a leaf. After trying my little butane torch, I realized I had to heat both pieces at the same time. Too much for my old fat fingers.
That flat tip in the iron, the iron setting in the holder and I can press both pieces onto the flat 'leaf' thing, melt them and then stick them together. The plastic is very easy to carve too, so lumps and bumps can be fixed before painting.