Moderator "Where am I, and how did I get here?"
Staff member
Moderator
Jul 12, 2012
3,378
3,953
113
I printed out this simple 2 page plan as done and modified by
@Sky Seeker
here
This is a simple model from paperdiorama (originally papercrafts.it) from the 1977 movie "The Spy Who Loved Me". https://www.paperdiorama.com/paper-models/cars/lotus-esprit-from-1977-james-bond-film-the-spy-who-loved-me/ A clip from the Spy Who Loved Me with the "car" underwater. Some...

www.zealot.com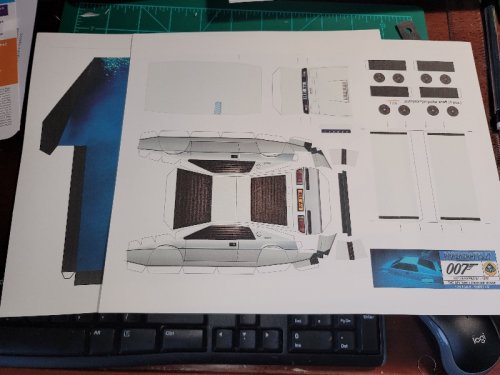 My build will be simple and straight foreword, due to my limited tools and supplies.
I will not be doing any of the modifications that
@Sky Seeker
did, but, hopefully, the model will look good enough to sit on my daughter in laws shelf.