Mar 17, 2007
676
119
38
32
Hey there!
I've admired the models from the X-wing Alliance Upgrade project for a long time, and for almost an equal amount of time I've wanted to turn them into paper models. Now, thanks to Blaar, I have the raw models at my disposal! While I was at it, I figured, why not create a scale fleet of them?
I needed to scale them to the largest model, the Imperial II Star Destroyer, because that would ensure they'd fit on Letter-size paper (you guys across the pond will be able to print your ships bigger than us, so it's a plus factor for you that I am using Letter size paper).
Since I am scaling the fleet to the Imperial Star Destroyer, I decided to start with it. There are some problems with the raw model. For one thing, apart from the fact that the tractor beam targetting array is flat, theres zero difference between this model and the ISD1 model, so that had to be fixed. I can't texture worth a darn, so I couldn't make new turrets, or any other new parts for that matter, but I could delete the big side turrets in the trench notches as well as the flaps around the engines. I also stretched the hull so it's proportions would match the ISD2 from The Empire Strikes Back. The textures do match the first version of the ship, but the new look will better distinguish it from the old one.
I've scaled the model to 1:2700, the maximum size, which translates to 60 centimeters, or 23.6 inches. Should be a good size for a shelf unit.
Here's a picture of the development: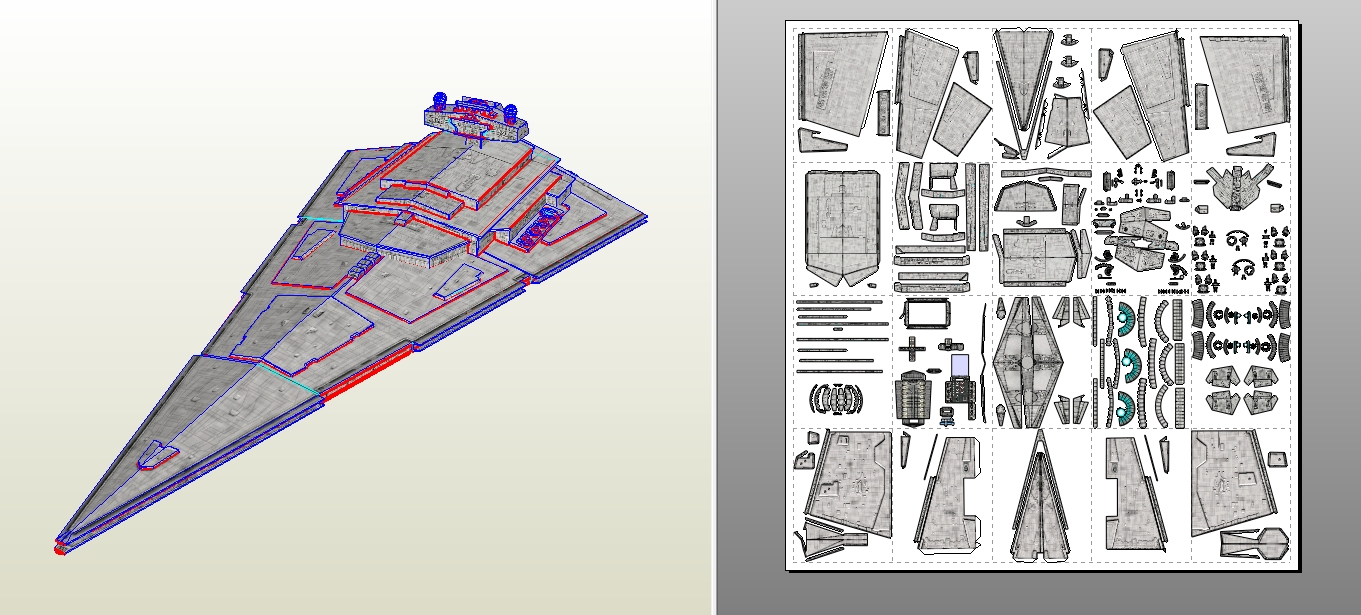 Here are the other ships on the list:
Imperial I Star Destroyer: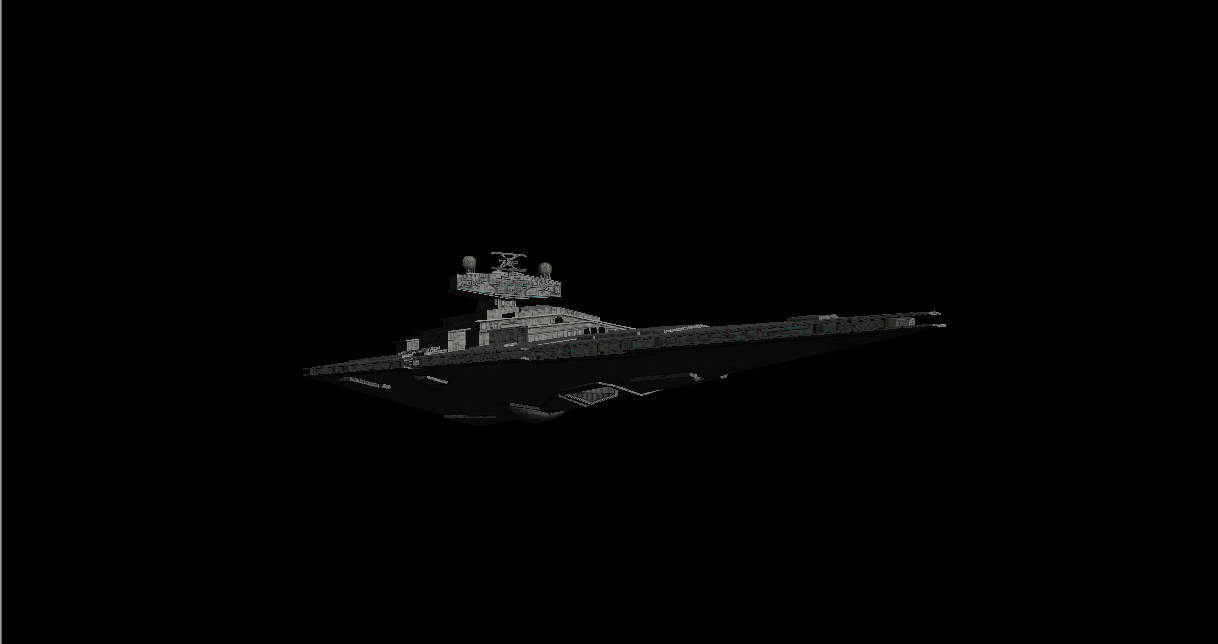 Victory I Star Destroyer:
Victory II Star Destroyer:
Strike Cruiser:
Immobilizer-418 "Interdictor" cruiser: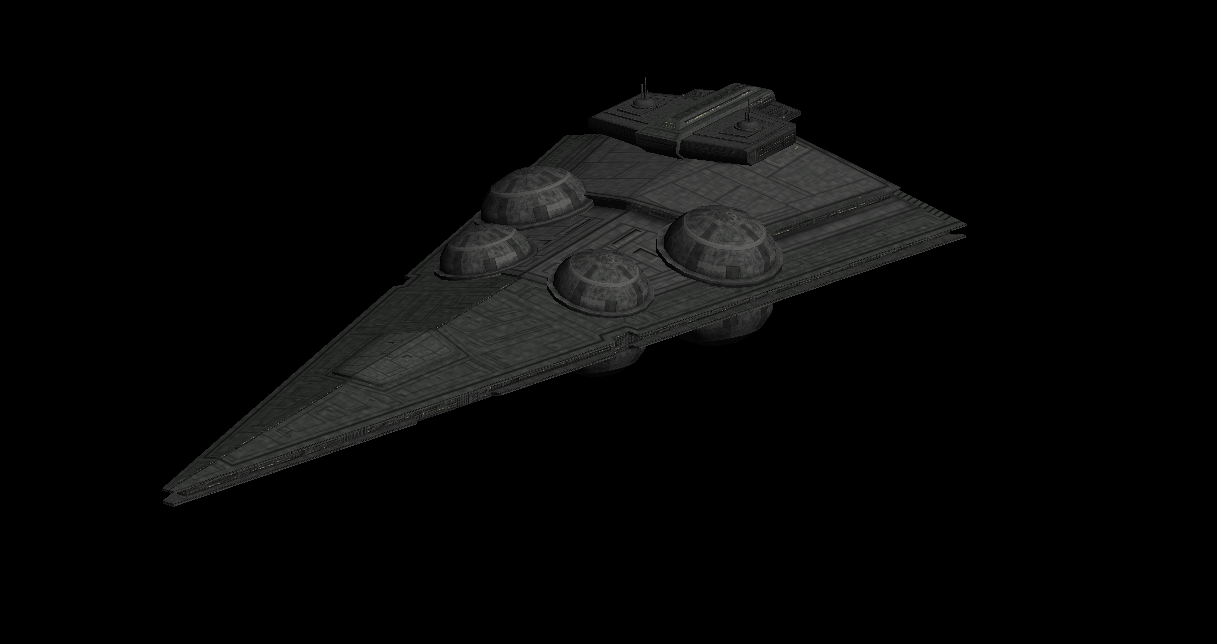 Escort Carrier: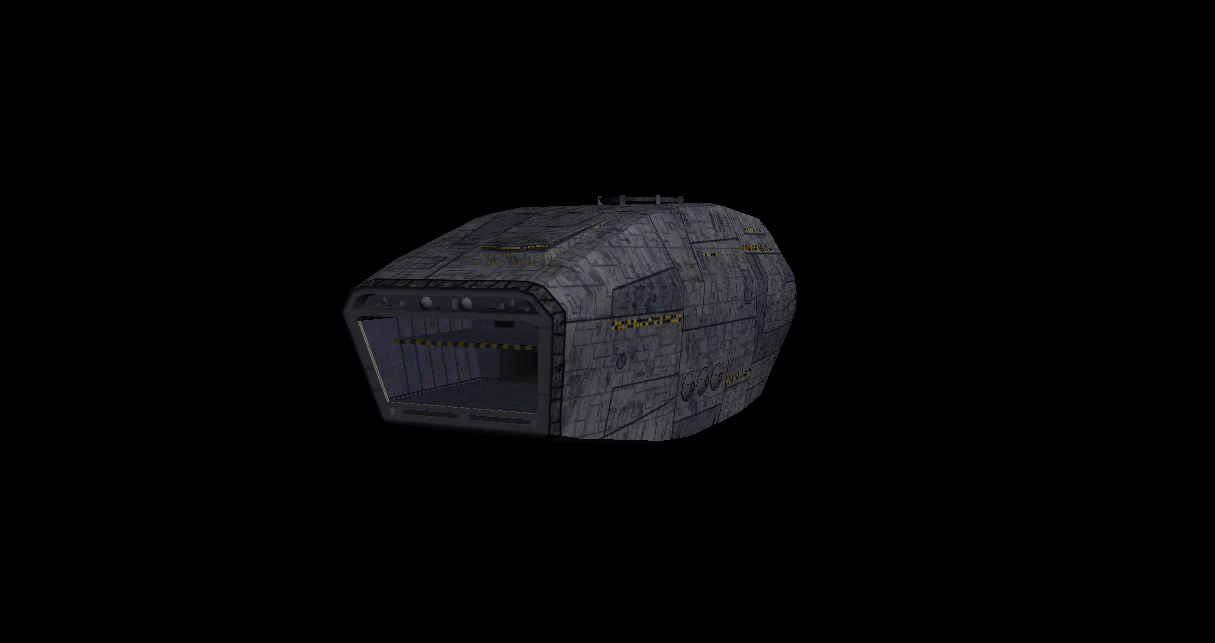 Dreadnaught: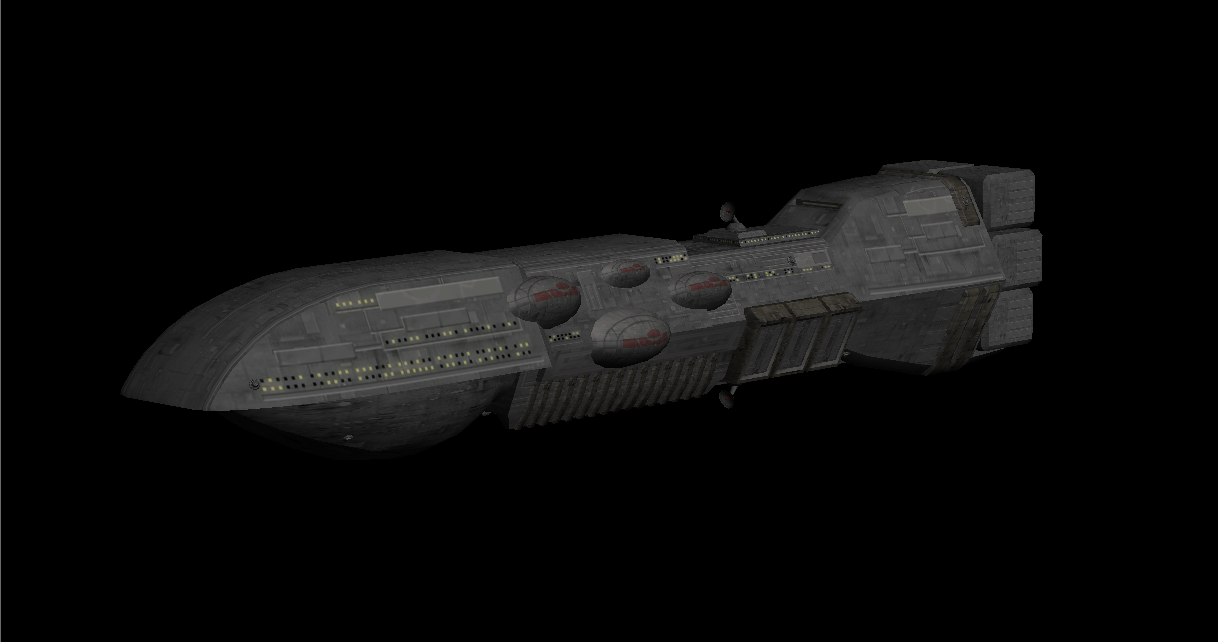 Nebulon-B Frigate:
Nebulon-B2 Frigate: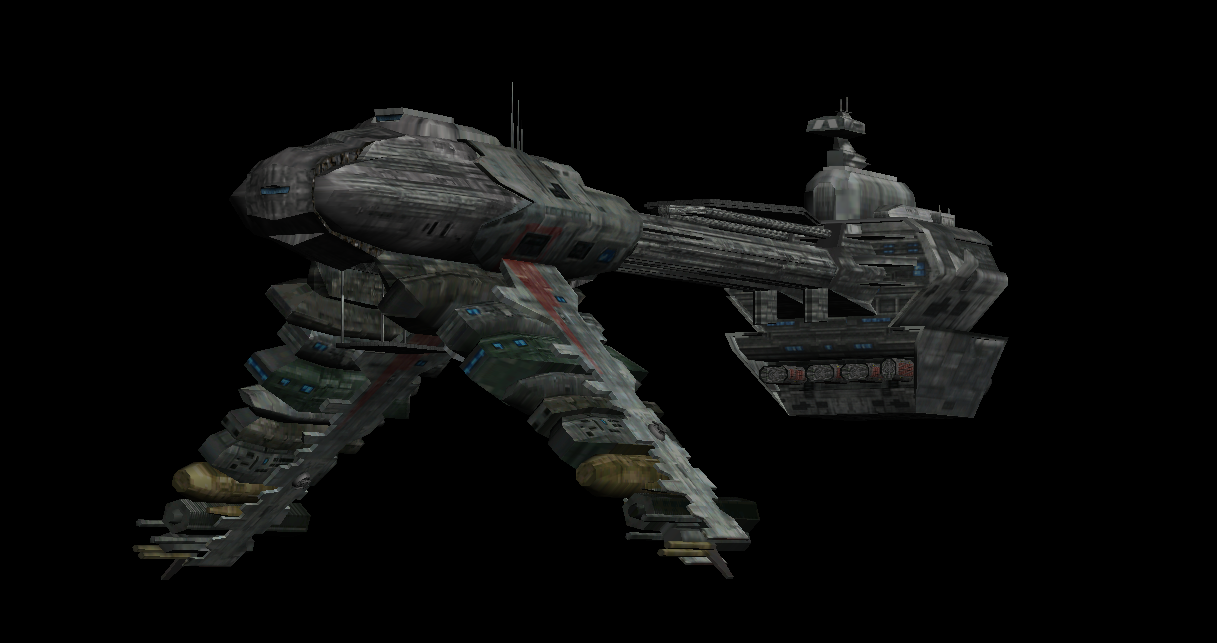 Carrack Cruiser: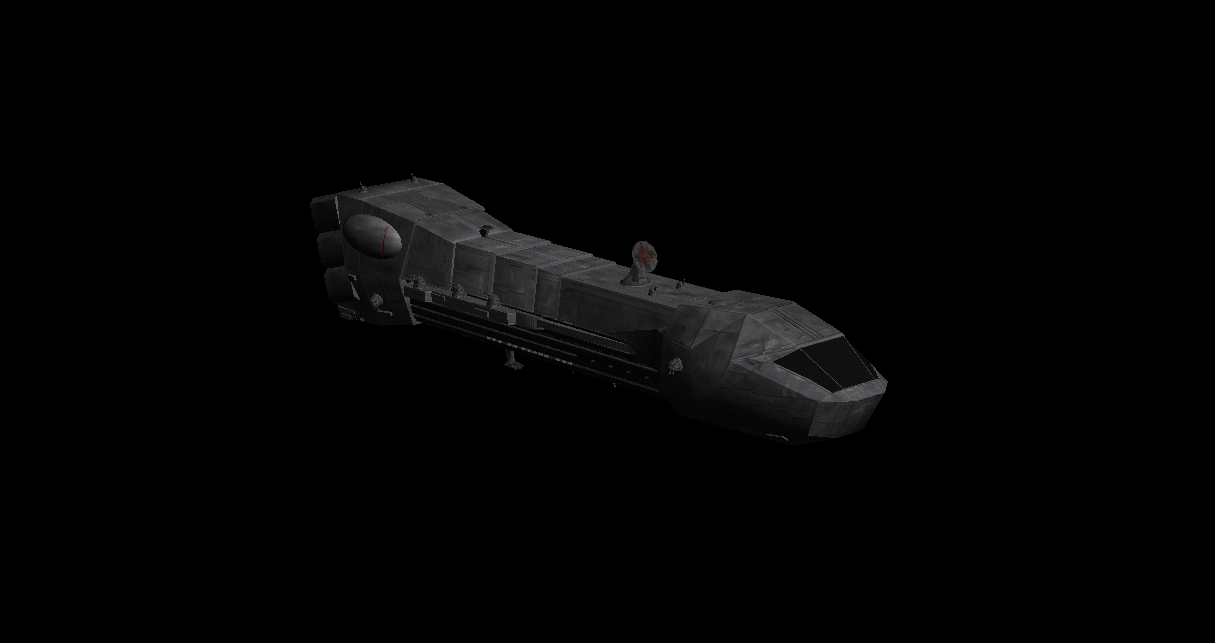 Lancer Frigate: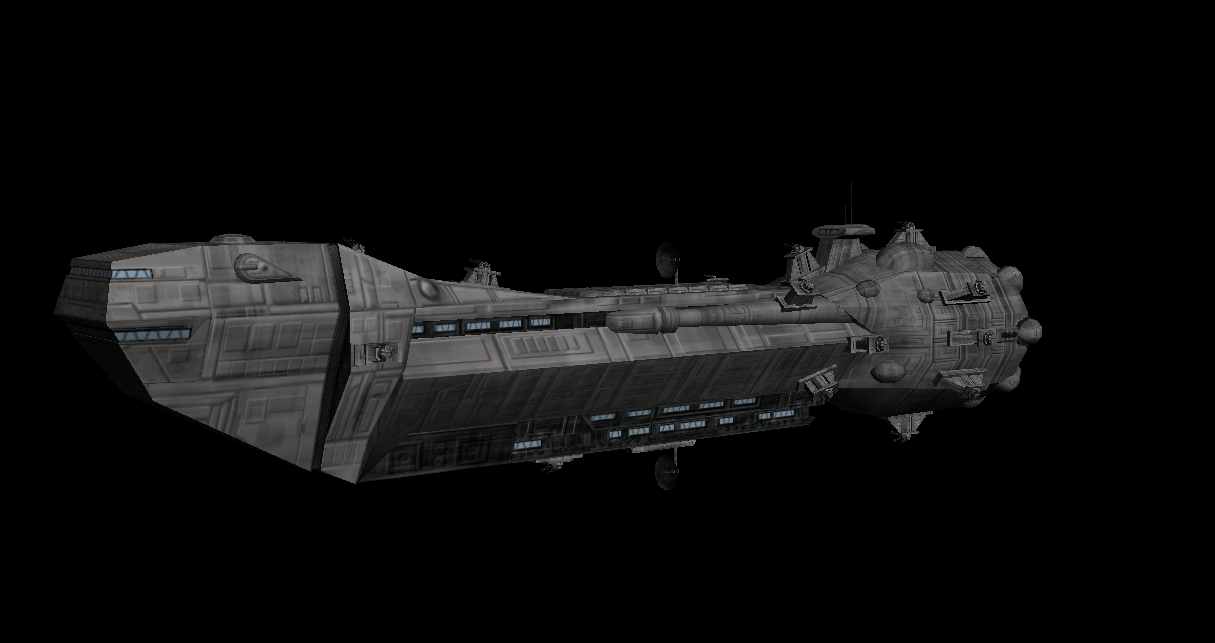 Assassin-class Corvette:
The corvette will be the smallest model, and will translate to about 2.1 inches. Sounds small, but if I leave off the fiddly bits like the laser cannons, or else replace them with a flat piece, it will be buildable. At least you can skip them if you can't build that small, or else get the free version of Pepakura Designer and upsize it to your preferred dimensions.
If this project lasts long enough, I might be willing to do the Rebel ships.