Jun 2, 2015
1,172
1,066
95
Recently my area got hit with a microburst with thunderstorms and hail. Long and short of it was that electricity was down, trees got knocked down and blocked the roads, and everything was just generally mess. So what does this Zealotian do? Why make a card stock model of course! This one was in my to do box and since it was already printed out I got to work.
Assemblage of main body part #1 - back view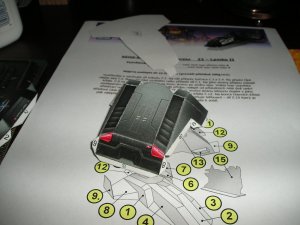 Front view - part #1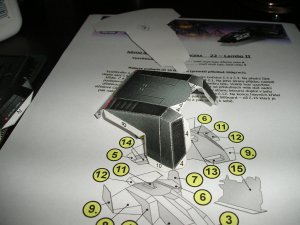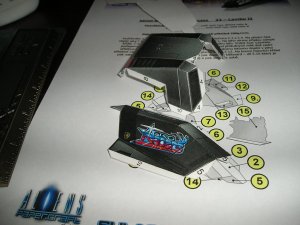 Right Side Part #4 joined with part #1 before connected to part #3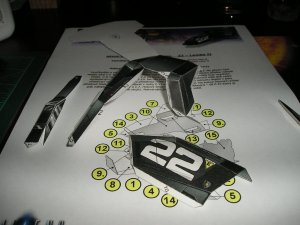 Left side Part #3 joined to part #1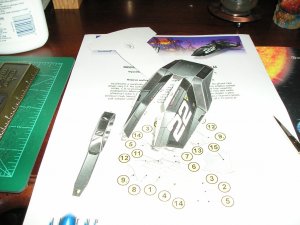 Part #2 - canopy joined with the model.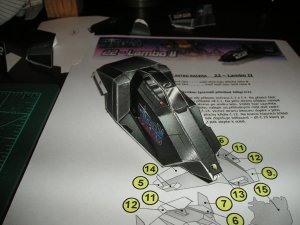 Part #5 5 joined to the front of the model.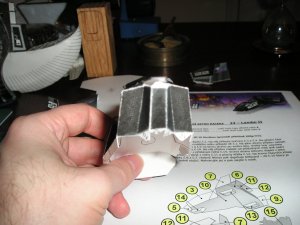 Part #8 right side wing - connected to model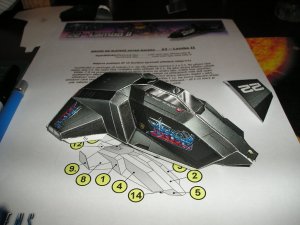 Part #6 left side wing - connected to model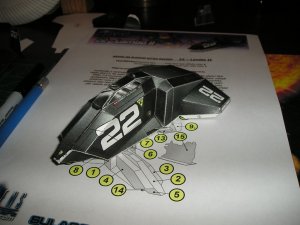 Bottom part #10 connected to lower bottom glue tab of part #1 (had to start somewhere). Then working from the back I glued the wing tabs, then the side tabs until you reach the tip. Allow the glue to dry between each tab before you glue the next one.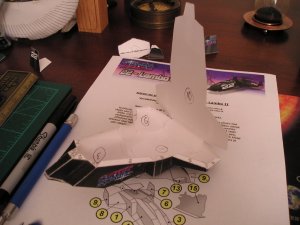 That's it for now.
Sky Seeker
:tank:
Last edited: