Dec 15, 2008
2,600
326
78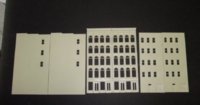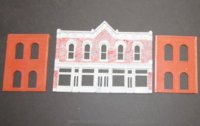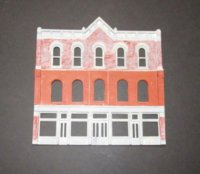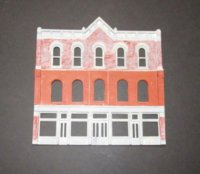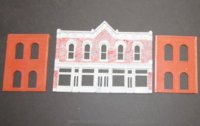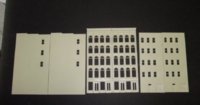 over in the logging mining and industrial section of Zealot, I am documenting the massive rebuilding of my RR. In the past, my modeling has been decidedly ruaral, with the exception of Harlow TN, where my RR interchanges with the Southern Rwy. I have reorented my center peninsula, doing so allows me to put a helix in previously unused space, greatly increase the length of my main line run, while reducing the maximum grade from 8.5% (this is a logging RR) down to 3.3%, and increase my minimum radius from 18 inches to 21 inches in the valey division and 19 inches in the mountain division.
This rebuild also had a huge efect on Harlow Tn. which more than trippled is size. Before the rebuild the tallest model building (with the exception of the massive Imperial Desk and Chair Co. ; built from DPM modular building parts to hide the end of the stud wall divider between old Harlows front and back side, and fufilling the same purpose in new Harlwo) was two stories. Harlow is a bigger place now, so I need taller buildings. On the left side of the Gorre County courthouse (chopped up from a European model company's (Kirbi?) villa) I cut up a City Clasics Ohio St. building, and a DPM MT Arms Hotel. I reversed the side walls on the hotel building, and used the top half of the back wall to make the side wall for the adjacent Ohio st building, whcih is a partial flat, with no back wall. The back wall of the MT arms building is greatly narrowed.
On the right side of the court house I used the two side walls from the Ohio street building put together and modified (I will do the same modification on the grant street buildings later, so I will decribe it then) and the back wall to make another partial flat.
I am getting ready to conjoin two City Classics Grant street Iron fronts to make a building with twice the footprint, Joining two front walls, two back walls, and two pairs of side walls.
These city clasic kits are nice. They are similar to DPM kits, except the level of detail is considerably better. Except for the modular stuff DPM's tallest building is the MT arms hotel, which is four stories, but the stories on the these City Classics five story buildings are considerably taller than the MT arms hotel. It has been fun playing with this stuff . While I have been a logging modeler for close to 40 years I uased to admire the traction modeler's work in Cinncinnati OH, where I lived in the late 1960's. the new larger Harlow Tn. ( now the third argest city in Eastern Tn., behind Knoxville, and Chatanooga ,) gives me a chance to scratch an old itch itch , and I'm having a lot of fun with it.