Co-Administrator
Staff member
Administrator
Moderator
Aug 1, 2009
10,958
11,370
228
This is a small trick to improve the look of your Pepakura files.
When I built
Shunichi Makino's Sandcrawler
I chose to re-design the rear end of it. To do so I replicated a virtual rear section in SketchUp and unfolded it with Pepakura Designer 4.
The texture image was 2050 x 2874 pix, so it should be processed quite nicely. Yet, the texture is displayed totally blurred and of very low quality: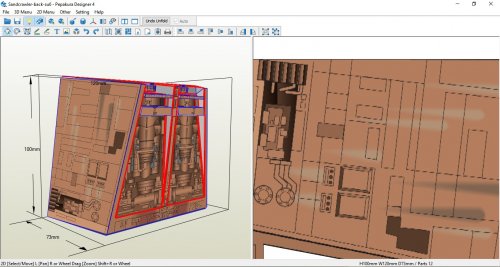 This gives a false impression of the quality of your model's texture. It looks way worse than it really is.
Minutes later I was googling through the web, searching for a solution to the problem. At first I thought I had installed the wrong Pep version. That was not the case. Then I changed the texture image type from png to jpg. No effect. When I was about to quit I found a link to a reddit comment regarding the exact same problem. The solution:
Setting - Other Settings...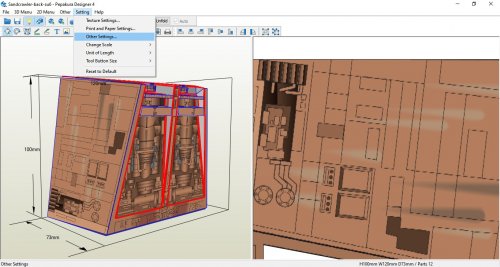 Advanced - ENABLE HARDWARE RENDERING - OK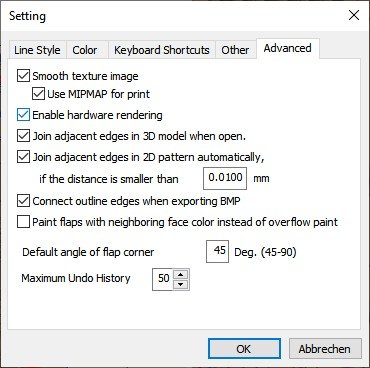 Restart the program - et voilà: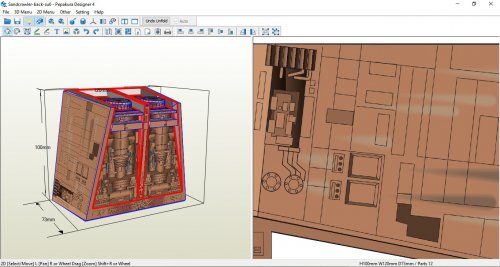 What a marvel to look at!
Please note: This trick is not able to improve the quality of the printouts (these are ALWAYS done with the highest quality possible). It only affects the display window.
Last edited: