Jan 27, 2016
826
1,146
75
Hello friends,
I decided to design hellboy paper figure in comics style (Mike Mignolas, Hellboy creator style). Mignolas drawing style has lots of hard edges so natural for paper figures, so I wnted to try to convert it to paper model for some time, because I think I could use paper figure boxy look here with advantage. Also Hellboy was born on paper so lets create him from paper. Only natural choice of material
Here is current modeling progress.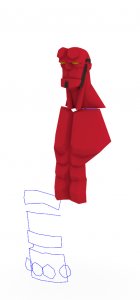 I am still not decided on his final pose, but probably something like this, because I like swords
.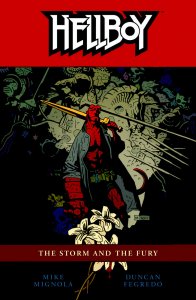 When I finish figure itself I think it will not be to dificult to pose him in few different poses. It is not mesh model, it is surface model, so it will have curved shapes and parts to depict artists drawing style as close as possible. So far it is fun to figure out where to put curved surface and where o put hard edge. And texturing will be fun and easy - flat colors