Co-Administrator
Staff member
Administrator
Moderator
Aug 1, 2009
9,629
8,836
183
GRREETINGS EVERRYONE!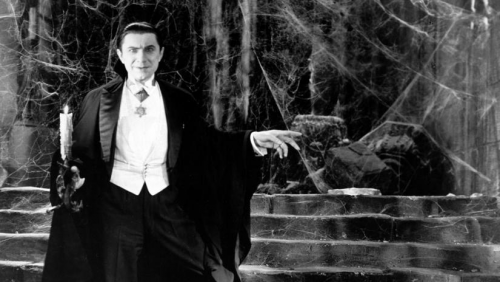 Welcome to our annual mignight matinee, herre, at siss illustrrious forrum. Tonight I vill be showing you vhat I have done to enchant my worrkmates. Sis year sey have got somesing special: A skeleton - with its urrn! MWAHAHAHA!!!
To starrt sis endeavourr it is necessarry to make a few prreparrations. Firrst of all you have to download a patterrn frrom sis frrightening website:
By se way, "Website" is one of my favourrite English worrds. I simply loooove da webssssssss, I have sooo many of sem at home..!
Sseize se patterrn with your spindly, yellow stained fingerrs and prrint it as many times as you need it. In my case: Till se basket is full.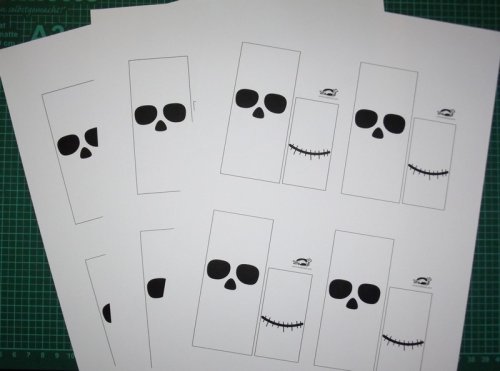 Cut orr bite se shapes out of the bone-pale paperr.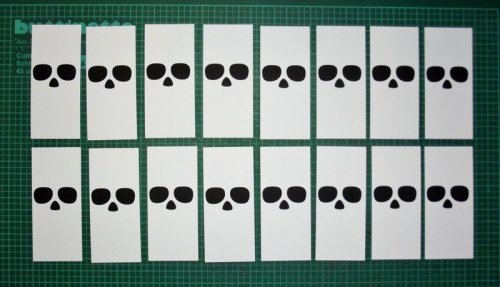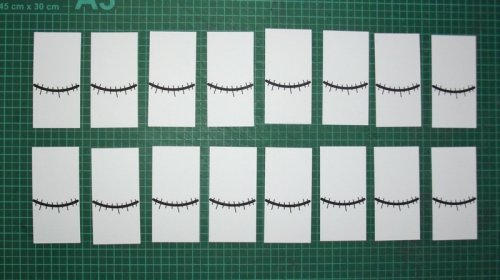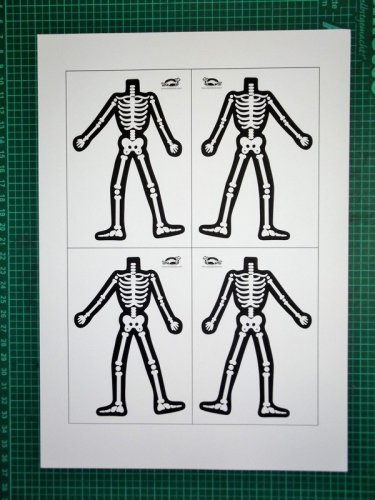 Se cold, deceased carrcass orr body, if you prreferr sis designation, Ladies and Gentlemen, wass mirrrrorred and laminated togesah so sad se osserr side does not rremain as white as a sheet.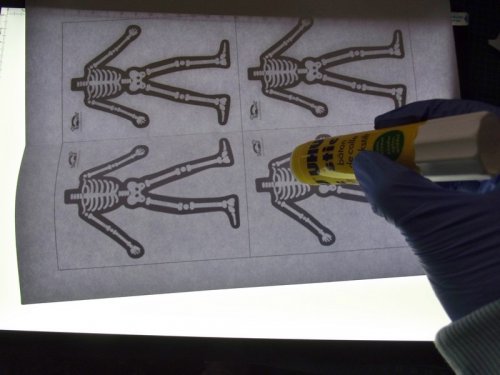 To see wherre to attach se glue I used a light tablet.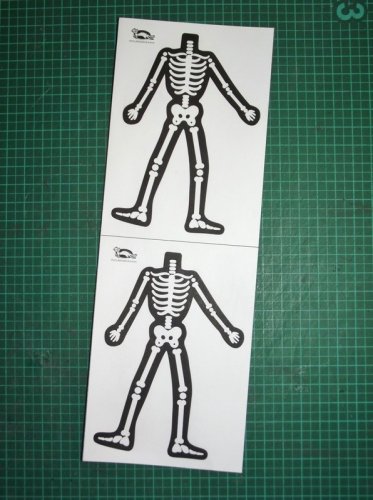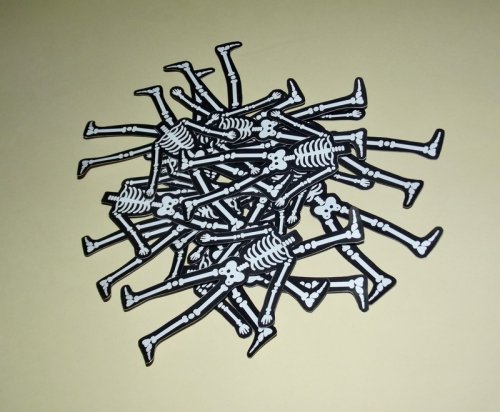 Sssssoooo many corrpses altogesah - I feel rright at home!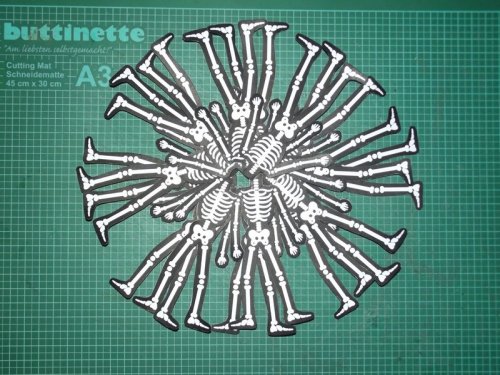 Dance, my frriends, dance to se rrysm of deads!!!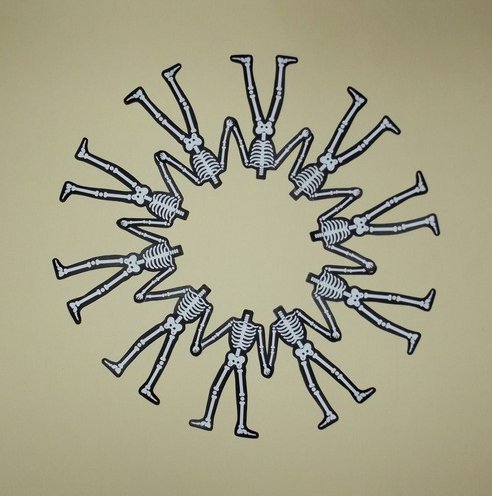 Howevah, to fully apprreciate se joy of tonight you must not loose yourr head. Let me help you attach it viss double-sided tape: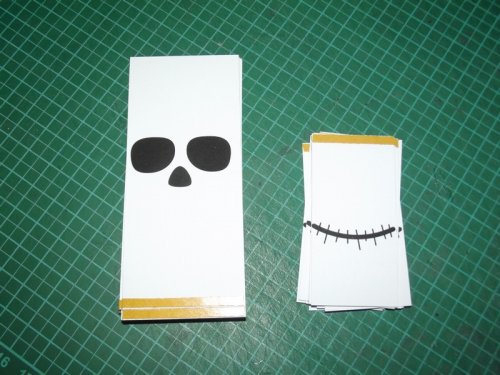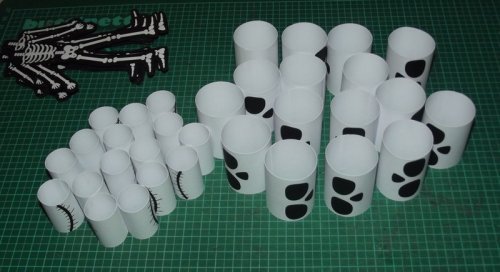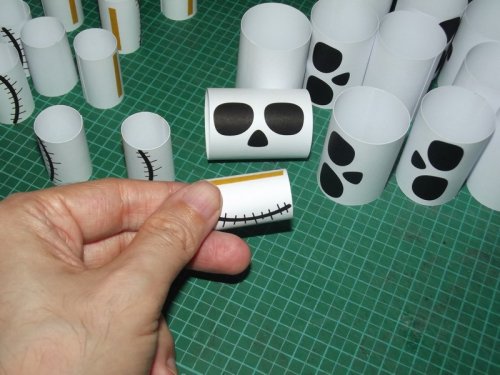 Slowwly everry little frriend starrts to look like my ooooold and almost forrgotten cousin Bob. Frrom Detrroit. Not se osserr one frrom Mitchigan. Sey may look like each osserr but sey arre not identicall. Not at all.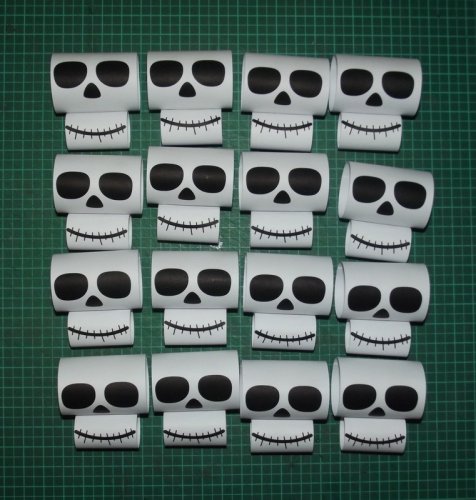 But sey sharre one thing vis sese models: Seir heads arre completely empty. Satt may explain why sey arre grrrrinning all se time like siss. :/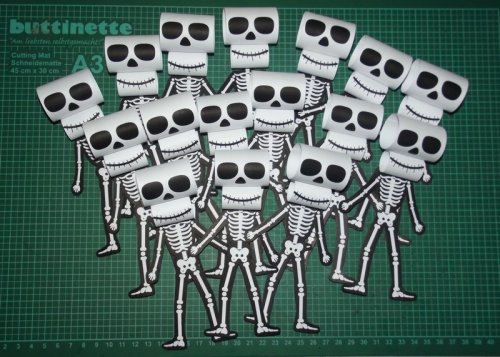 YEEEESSSSSSSS!!! FINALLY!!! I have crreated LIFE!!! (Sorrt of, sadd is.
)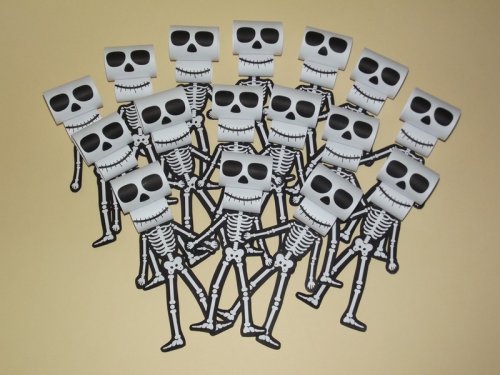 Last edited: