Just thought I'd say "hi" to everyone. I've just gotten into card stock modeling this year through an introduction by one of my relatives who has a mutual fascination with aircraft of all types and star ships and vehicles from all walks of sci-fi fandom. The more obscure the better! I particularly like anything B5 (Babylon 5), Battlestar Galactica TOS, Terran Trade Authority (obscure), and Star Trek related. This is an example of some of the models I have done so far.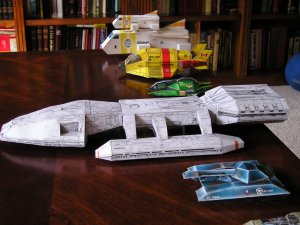 I'm a big fan of Jan Rukr's work. The green ship is one of his designs titled Scarabus. The tank another one of his designs called the Raptor tank. The global delivery ship (From Aries Paper models) I thought was too small so I scaled it up 2x. Two of the models here are from the Eddles miniatures site the yellow and red ship is the Percheron RAF Rescue craft the one in the lower right hand corner (you can barely see it) is a hover craft from the same site.
THE original Battlestar Galactica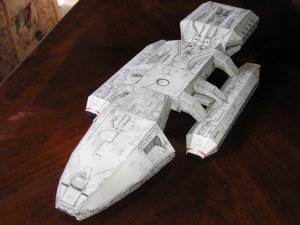 The Raptor tank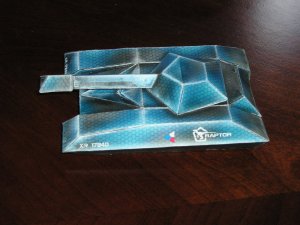 Scarabeus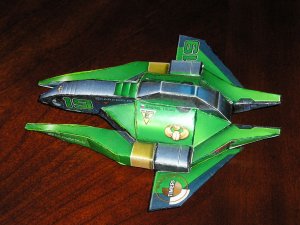 Percheron RAF Rescue craft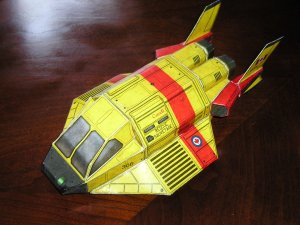 Global Mail delivery ship - original scale (my first model) - 2x scale (the iron got a little warm on the tail)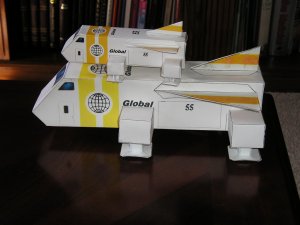 Here's the hovercraft.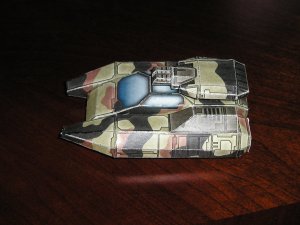 I hope y'all out there enjoy them.
Take care and have a great evening!
Sincerely,
Sky Seeker