Jun 24, 2014
2,314
3,748
113
47
I seem to be on this trend of rebuilding models that I built ages ago, and now it's Striker Eureka from the original Pacific Rim.
To save space, ink and paper I've scaled down the model by 50%. Starting with the face.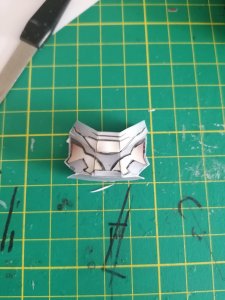 Did I mention that the greebling potential on this model is massive and I plan to exploit it?