Notes regarding the "Alabaster Bible Church" kitbash
11/7/2007
​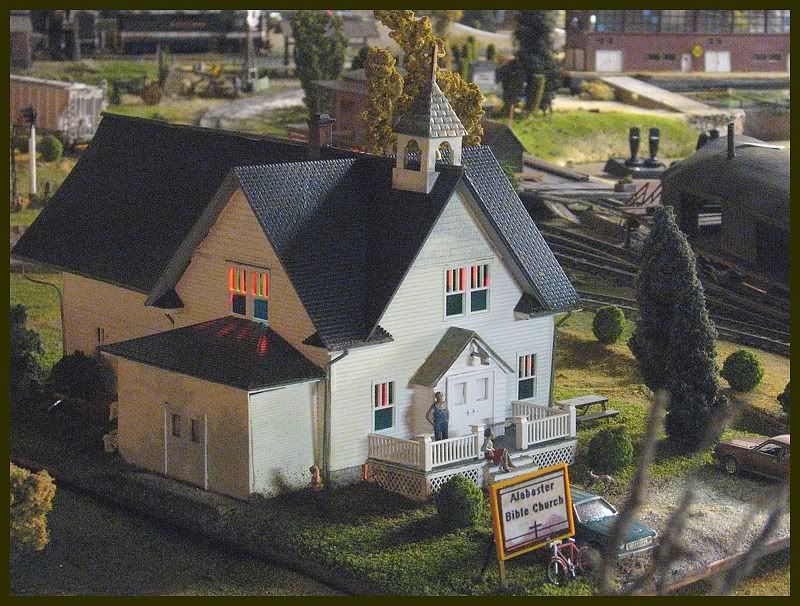 This project came about as I headed up a Model RR forum challenge. First, I felt a cardboard mock up was in order to consider all the possibilities.
I made some free standing modules that were about the size and shape of the 4 quarters of the building and considered a hotel.
I liked this best. The cross shape reminded me of a gothic church layout.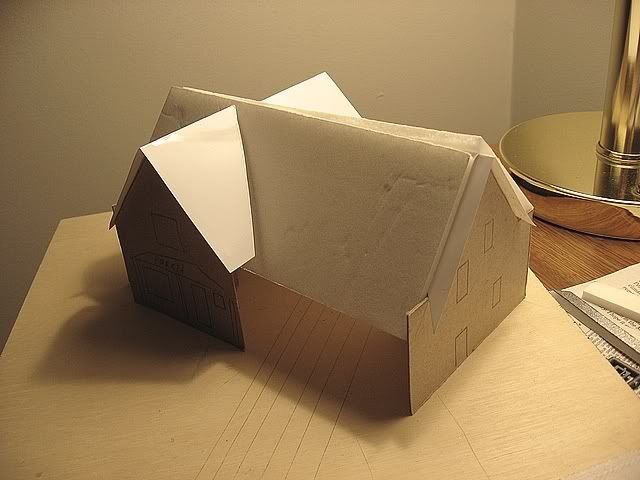 So I sketched out the Alabaster Bible Church.
Now it was time to get it home and get to work. My design was based partly on the fact that I didn't want to fuss with modifying all of those little soffets, and this plan keeps most of them intact. I will only have to cut away one of the roof angles, and a few passes with a scalpel took care of that.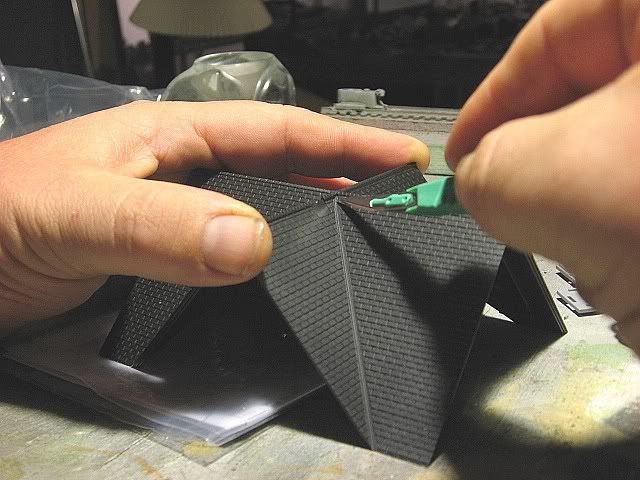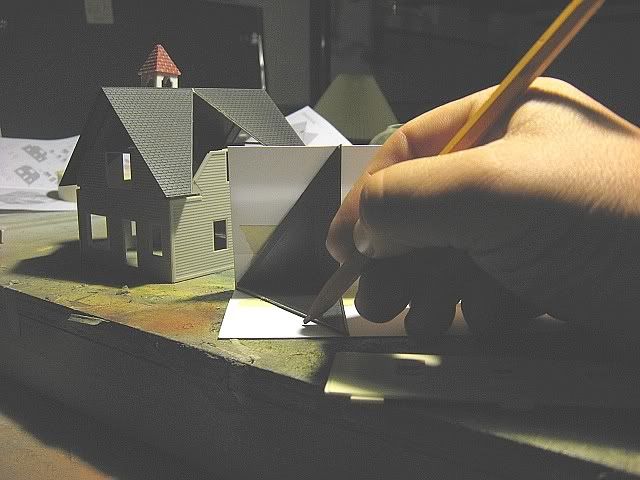 I find I use a lot of cardboard and tape during this stage of development. Here I'm making a longer roof.
Thankfully, I had a snap together church that was cannibalized for a steeple, walls and such. A framework was needed to mount the styrene addition to. I used cardboard for this.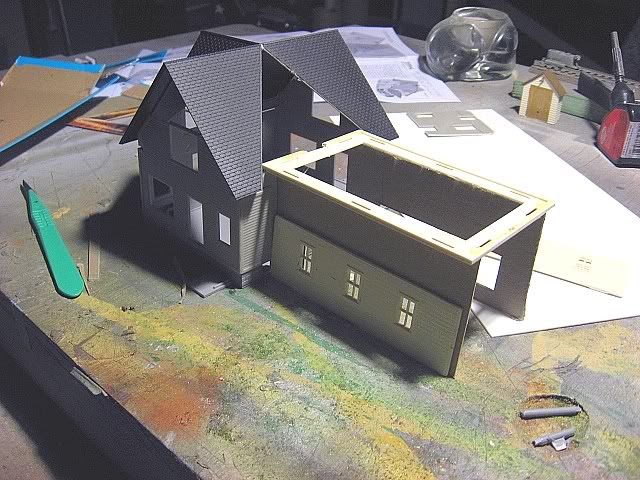 That nice big window, along with proper lighting, will allow for a good interior view. The tile floors are "Crackle Paint" sample cards. A couple lead pews and some HO figures should be a nice added touch when viewing the completed piece.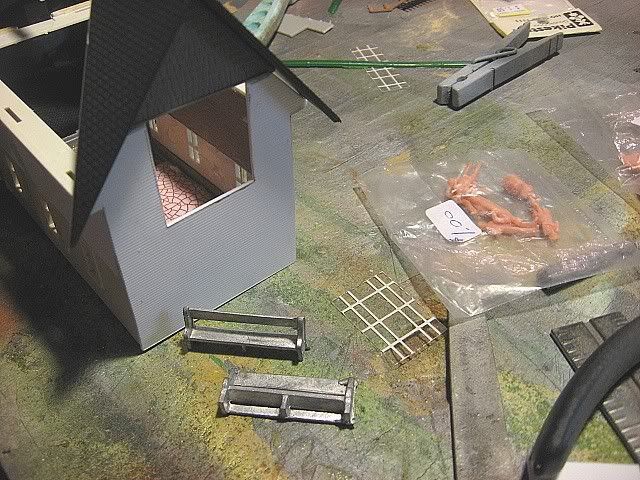 Let's take it outside for a coat of primer.
Now it's time to find a place for the church on the layout. There was a playground and ballgame going on here, but I've decided to strip that and freshen the whole area up with the church.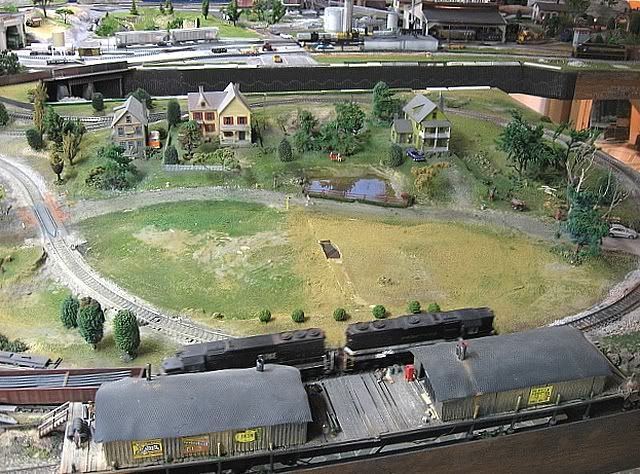 I'll take a rubbing of the track and cut a template. During this stage of the project, I'll place the structure on the template facing many different directions, trying to choose the most realistic and aesthetic orientation.
That looks about right.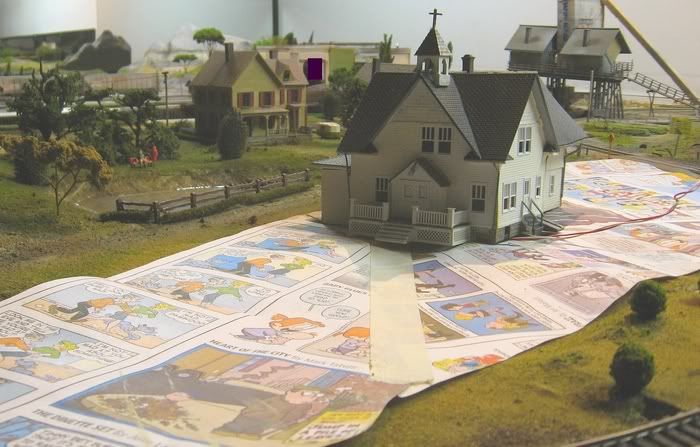 A little tracing will get me the right sized base for the project.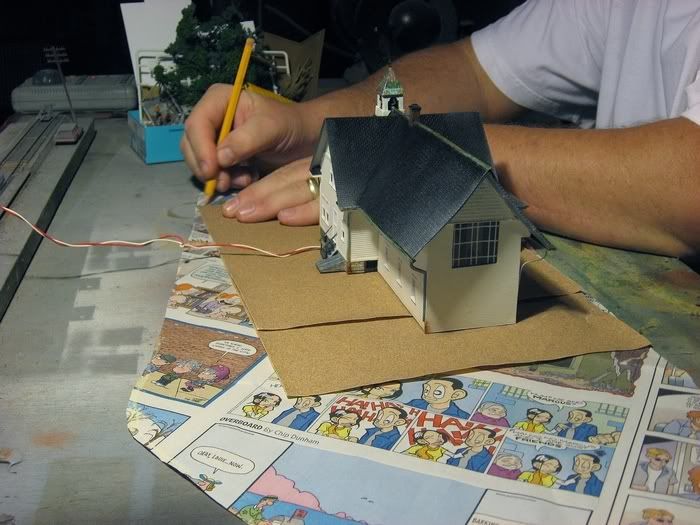 The piece has a second coat of paint now, and it's time for some mud. I use tinted stucco patch for this. It's a good time to embed some details.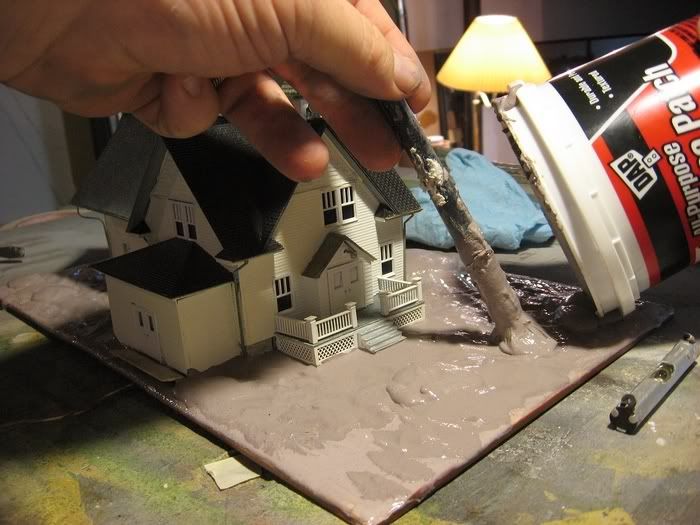 Those little rocks are from the auto parts store. It is the material used to sop up oil spills.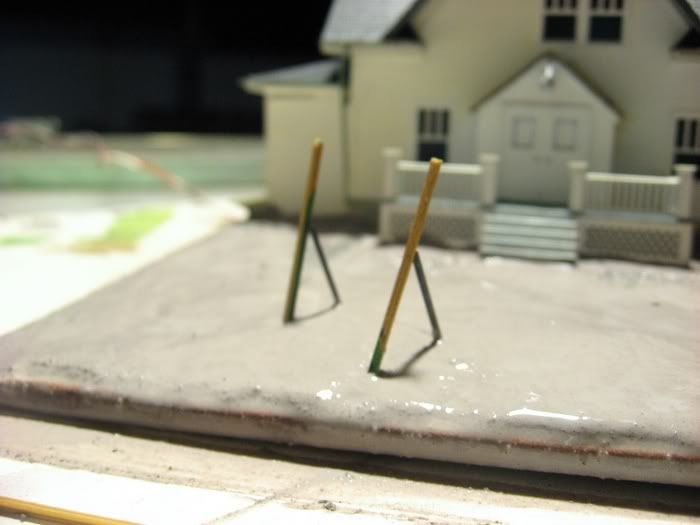 This project is just about done, It will need some trees, figures, signage and more vehicles to bring it to life. All and all, a neat, peaceful scene for an HO model railroad.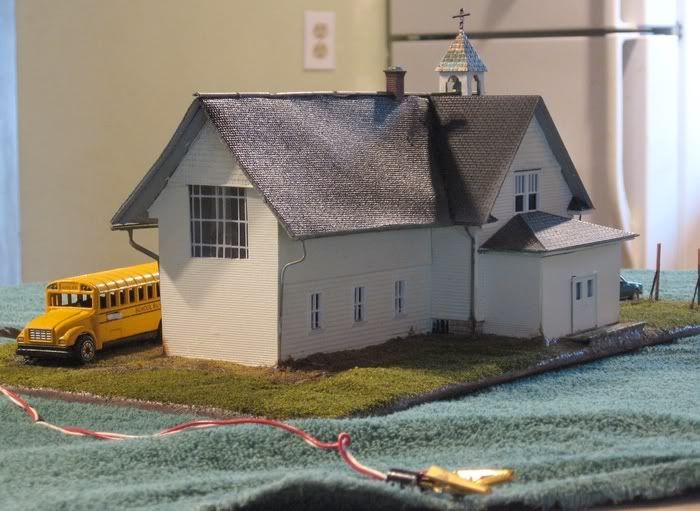 click on the images below to view full sized.