Co-Administrator
Staff member
Administrator
Moderator
Aug 1, 2009
8,544
6,868
183
Hi fans!
This is gonna be something easy: Dr Theopolis from Buck Rogers. The pattern I'm making is supposed to fulfill two tasks at the same time: First, it will be rescaled to become an accessoire for my Lego-Twiki. Second, it is supposed to be turned into a life-size prop.
The original prop was very crude and simple and is an ideal candidate for another paper model.
Here are the first WIP pics of the different layers: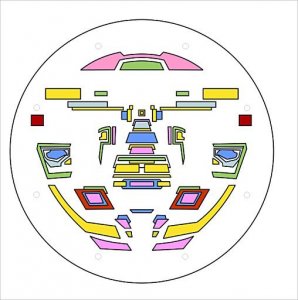 paper back drop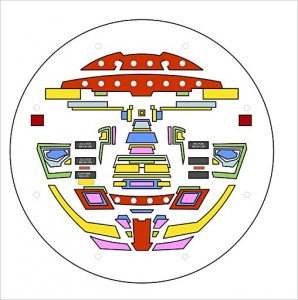 mouth and eyebrows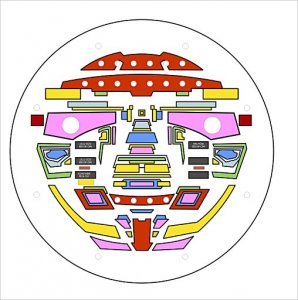 eyes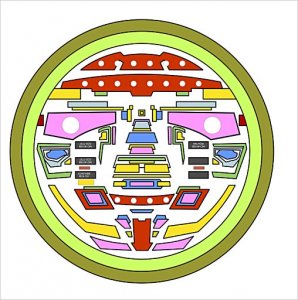 shell
The white circles mark the positions of the lights.
CU soon!
Last edited: