Received my Ceratosaurus skull 3D prints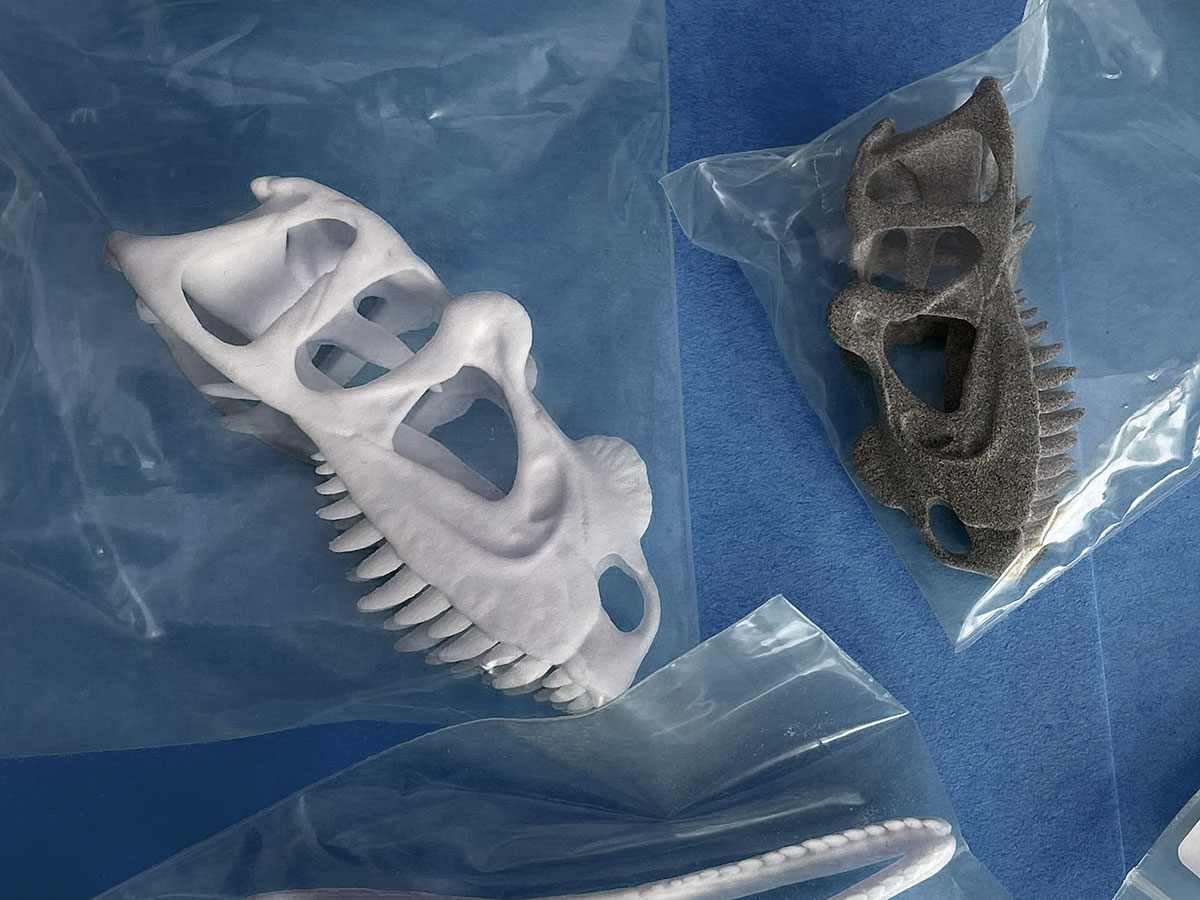 Also got started on my new PC build. It's a fairlymodest spec, a 6 core AMD Ryzen 5 APU with 16Gb Ram.
The old mechanical hard drive is temporary, got an M2 drive coming this weekend but I want to test this now.
It should mean I can finally move on from Blender 2.79 and onto the newer versions. Might add a proper GPU later.
The case was donated by a friend. I had to replace my previous desk and my old Antec 300 case is too tall for the new one. Might keep the case if the cooling is adequate.