Galactica lives in Germany
Zu Beginn starte alles mit einem Colani von der Mariene der Bundeswehr. Achtung! Es gibt diese in Blau und Schwarz.
Das Modell muß schwarz sein. Hier einmal die typische Herren XL von Miltec.
Und darum versinke ich auch in dieser Jacke.....sie ist nicht für mich bestimmt.
At the beginning everything starts with a Colani from the Mariene of the Bundeswehr. Attention! There are these in blue and black.
The model must be black. Here is the typical mens XL by Miltec.
And that's why I sink in this jacket ..... it's not meant for me.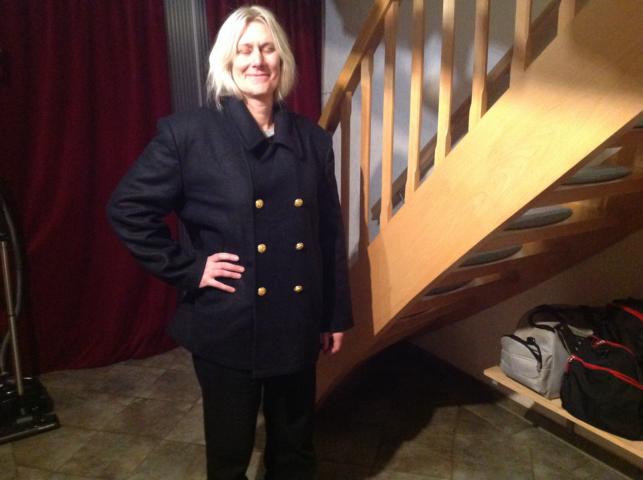 Von einer zweiten Jacke wird der Rücken abgetrennt
A second jacket separates the back