Recovery or REME vehicles which come to the aid of, or help out on the battle field are some of my favourite tracked vehicles. Cranes, odd attachments, cables, stowage and bulldozers - all those cool things which make them look better than a massive gun!

When this was put up for download, I thought I'll take a look.

The first thing I noticed was the red circled notice - 'HIGH DIFFICULTY' and then the scale, 1/35! At that scale there's absolutely no way on earth I could build this model out of paper to save my life, but I could do a test build and see just how 'difficult' it could be.

Well for one thing in this hobby of ours is the flexibility for us to scale our models to what ever size we want.

I scratched my chin for a long time and those words 'high difficulty' kept on churning in my mind, so with that I took the files down to the copy shop and got them enlarged to what I'm thinking will be roughly 1/18th*
Strangely the inner sadist in me said "go on!" "have a go at 1/35th!"

So, before I tested the larger parts, I set about having a blind stab at the smaller scale. * (sneaky enough for Star Wars Figures!)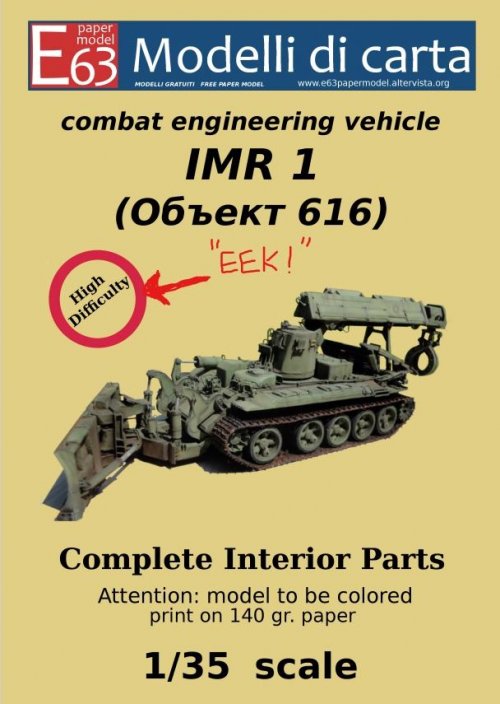 To roughly set my scaling, I picked the pages with the seat on them - hopefully when I construct the drivers chair, I will get a rough idea as to whether 200% is high enough.
Parts selected for this small test however are the parts circled in red and form some kind of gauge/radio/doo-da?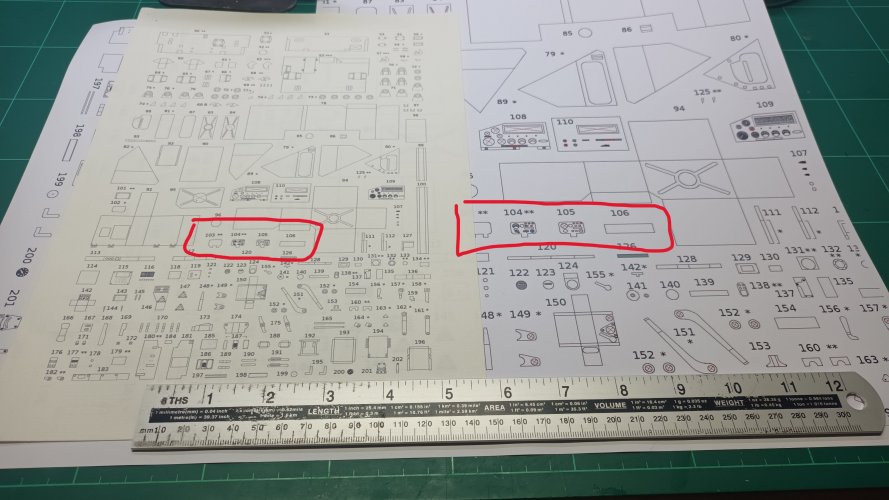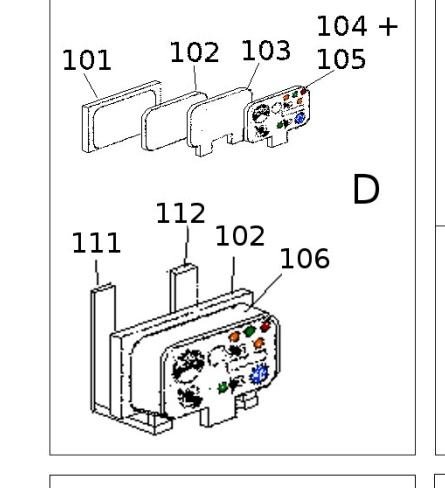 I mainly picked these parts due to wanting to try my new set of circle punches.
The parts marked red* are an oddity, by the looks of the instructions, it should form the casing, but does not encircle the part in question - the designers mistake or mine?
Top........ 1/18th
Bottom... 1/35th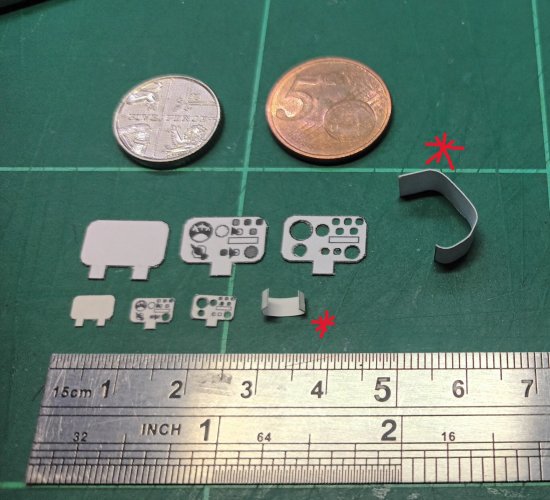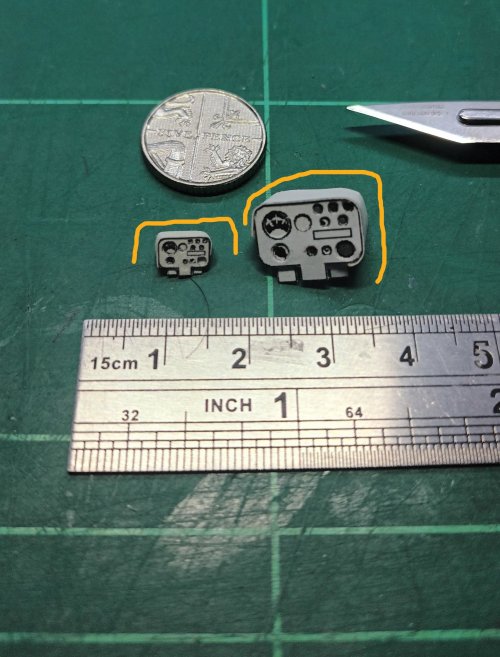 In conclusion of this first test piece, I have decided at 35th scale this kit is not for me, I can cut and assemble the parts, but the time and effort required for them was considerably more frustrating than the 1/18th scale.

The outer shroud was frustratingly odd, which gets me thinking as to why this was too short? I have a map wheel measure, so next time I'll measure the outer edges on both parts to see if the match, or just extend the part.

I may add more to this if anyone else is interested in seeing any more parts added or you could gently persuade me to build the whole thing...