Co-Administrator
Staff member
Administrator
Moderator
Aug 1, 2009
9,356
8,424
183
Two days ago a colleague of mine was injured at work. I felt so sorry for her that I decided to build something to cheer her up a bit. So I interrupted the
AT-AT build
for a second and went through my archive to see what can be done in a VERY short amount of time and which looked nice enough to grab her attention. Since X-mas is coming soon I thought it would be best to come up with something seasonal to create an emotional anchor at the same time. That also would prevent it from being "just a model" and turn it into something special she could cherish and enjoy during the upcoming holidays.
The first kit which grabbed my attention was the
cat in a boot
by Canon. However, I was unsure how it would be received because I have another friend who loves cats. Making that particular model could be mistaken for a rushed job. I did not want to give the false impression that the model was made for someone else in the first place, namely the cat fan, so cat-themed ones were a no-go. Soon afterwards I found the
Christmas hedgehog
by Canon: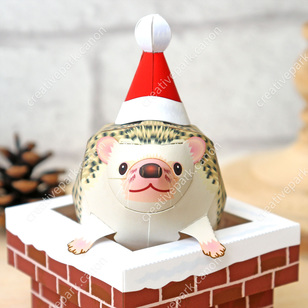 However, a hedgehog in a chimney was not quite right to me. Surely, it is a cute design, but I did not know how my colleague thinks about hedgehogs in a chimney. The design is cute, that's out of the question, but in this particular case I wasn't sure if it would be able to transport the message I had for her. So something had to be changed. My choice fell on Canon's
barn owl
: it is a one-pager, not too many parts, and an owl should always hit a spot. thumbsup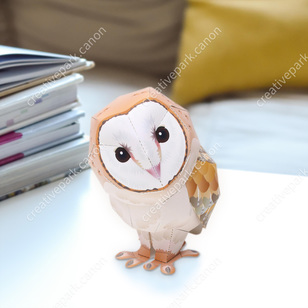 I began with the owl.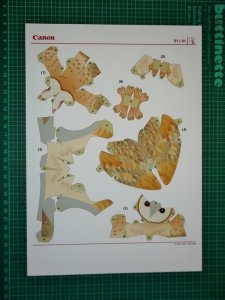 As with all Canon models the assembly instructions and very clear and easy to follow.
The parts were cut out, pre-shaped and glued together.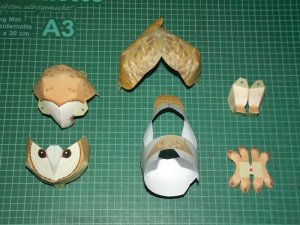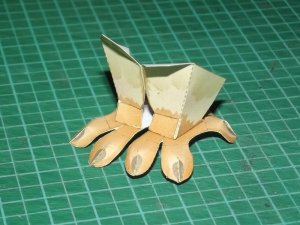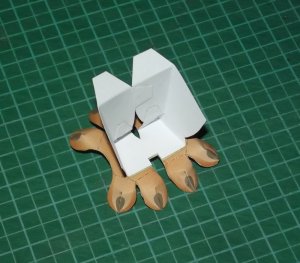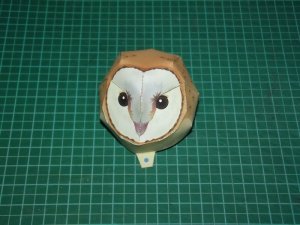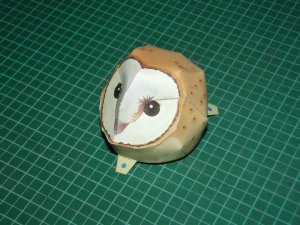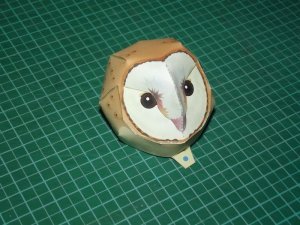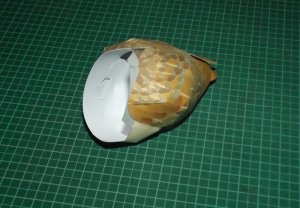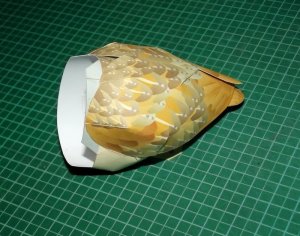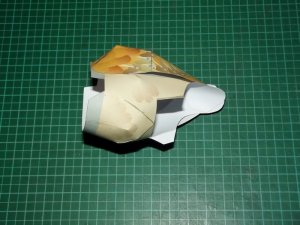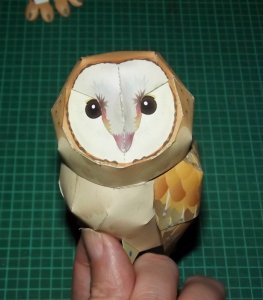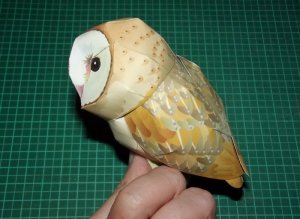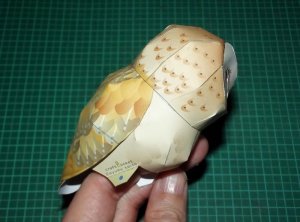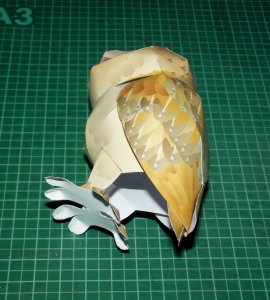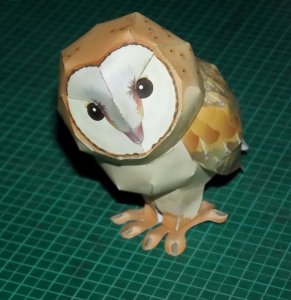 It is always amazing to see how well the Canon models go together and how pleasing the result is. Complex organic shapes are designed in a very elegant way with the least amount of cuttings necessary.
Work on the owl took from 10:22 PM to 00:41 AM.
Last edited: