Mediocre Modeler in many forms
Jul 12, 2012
1,640
1,229
113
Starting the journey once again. This time with a plan by our good friend Marcell, AKA
@Revell-Fan
.
The Mk 1 Viper in 48th scale. This will be another learning build, as I try to relearn skills I thought I had before.
I Printed the 5 main parts sheets, the cheap Canon TS 3200 printer I have tried to "shrink to fit", but i changed it to "actual size" , so I hope I won't have any scaling issues.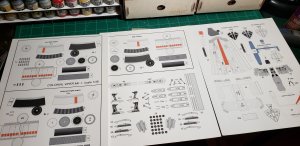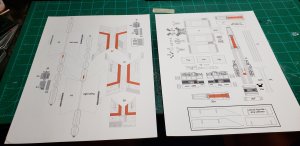 I am out of my workable fixative, so I'll do the build, then clear coat.
And here we go...