Sep 29, 2018
464
1,229
75
40
Many years ago, the first SF miniature game I ever owned was the foruth edition of Battletech in the late 1990's. I looked forward to finally having my own job (the military) and a local game shop to play in around 2001 when I finally finished my training and got to my first duty station... Only to find that FASA had gone out of business, nobody really was playing Battletech at the game stores people played at, and everybody seemed to be jumping on to either Magic the Gathering (or other CCG) or Warhammer 40,000 (which I eventually did myself). I did not realize Classic Battletech had survived, with two publishers (FanPro in the early 2000's, and now Catalyst Games Labs today)... So I casually picked up a few 6mm vehciles here and there in discount bins or clearances sections of game shops around the country where I happened to be... Until recently.
A few years ago, I ran into a local group of skirmish gamers, and one of the first games we did was Battletech. It was great using those vehicles again, along with some of the record sheets I'd picked up along the way. Then it died off as w played a few other games (15mm like GRUNTZ and Flames of War/Team Yankee), some Necromunda/Kill Team, and others. Well, we are back to Battletech after some recent poor decisions by the company that productes 40K... Frankly, it feels good to be back.
I'm going to start with my older pewter vehicles here, but I promise I will get to the resin shortly!
First up, I had to strip and repaint my old Patton/Rommel tanks (depending upon the record sheet used, they are the same model), and LRM Carriers and repaint them. After all, I'd purchased them years ago and painted them before I knew what I was doing.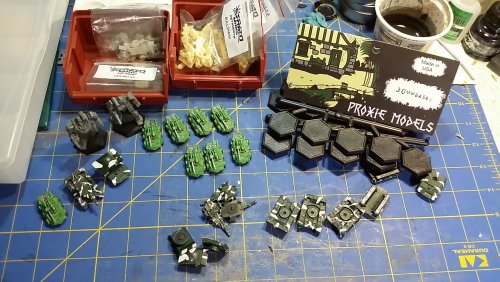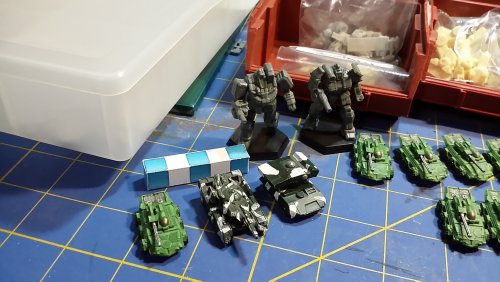 I based them with some nice 30mm hex bases from Proxie Models, and I put in some CGL (Catalyst Games Labs) official miniatures in for scale. The lighter green vehicles are Reaper CAV scout cars just for more fun (I left the as they are, for now...).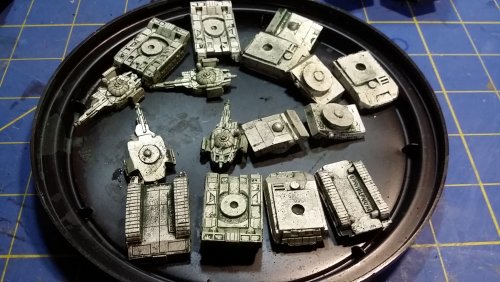 A quick bath in acetone, and they old paint is gone! I love pewter for that reason....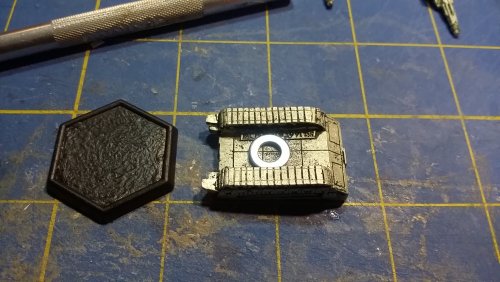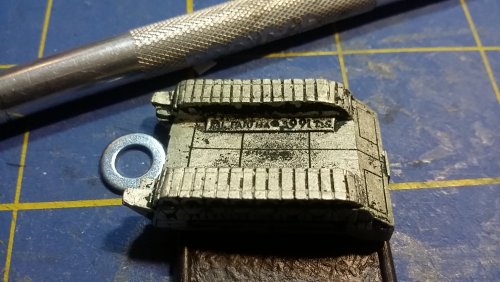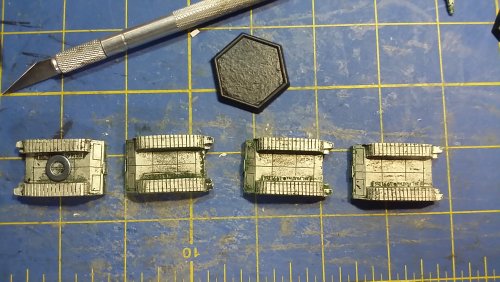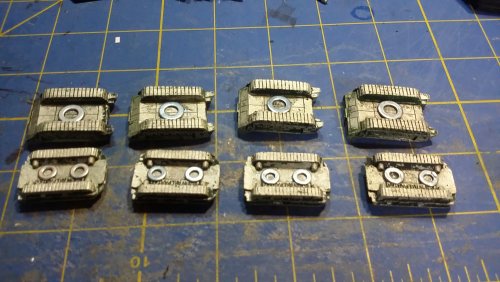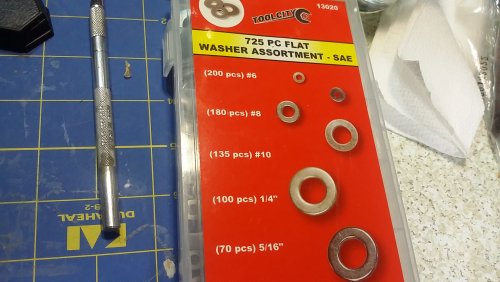 I decided to use washers on the bottoms of the tanks and carrier vehicles, and add magnets to the plastic bases. After all, if I want to repaint or use them without the hex bases (like for Dirtside II or other rules set...).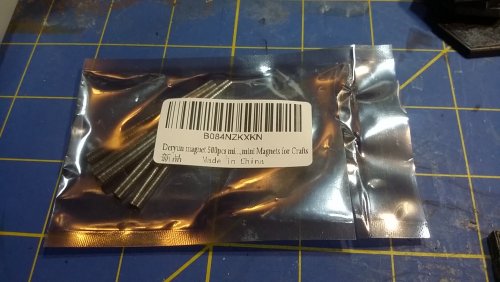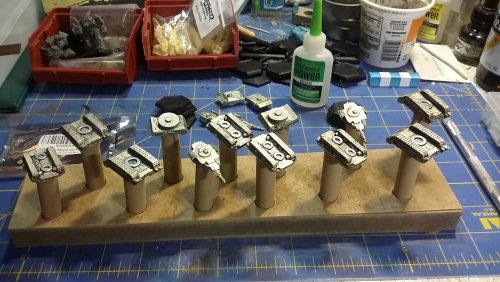 All ready to prime!