Mediocre Modeler in many forms
Jul 12, 2012
1,640
1,229
113
Next model into the bench will be the new Atlantis 1/72nd scale AH-56A Cheyenne attack helicopter.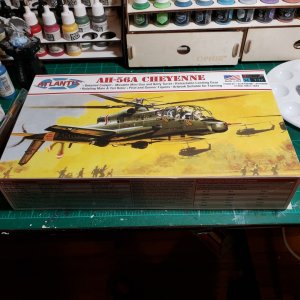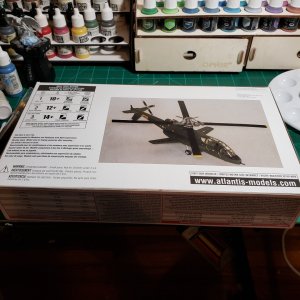 What's in the box,
2 sprues of a green plastic, I loose rear propeller, 1 loose clear canopy, instruction sheet, decals, and an advertisement for IPMS.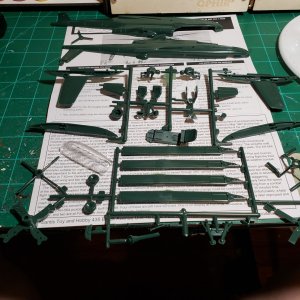 This is a repop by Atlantis of the ancient (early 70's) Aroura molds. Atlantis salvaged the molds, cleaned them up, and are reissuing the kits.
knowing this, the level of detail in the parts, and amount of flash present on the sprues is accepable.