Apr 15, 2004
767
1,593
83
57
Hi all, my friends.
I'm back again, after a very long time, to tell you a nice story about an old train.
I'm from San Marino, a very little nation standing in middle Italy. Here we had only one railway that serviced between San Marino and the near city of Rimini, on the adriatic coast, from 1932 to 1944 when a bomb run destroyed the line ending the story. The railway was never restored after the war and the trains was abandoned in the galleries to the rust and vandals who slowly consumed them. This until, in june 2011, they was recovered from the galleries and one of the locomotives, the AB03, was completely restored and put back in full functionality to be a sort of museum telling about the past railway life. Now the AB03 can run on a 800 meters track of the original restored line (the terminal part in the city of San Marino) on the - I think - shortest railway line of the world.
The ATBA "Associazione Treno Bianco Azzurro" (White and Blue Train Association) funded to preserve memories, documentations and relics from the old train, decided to realize a gadget to celebrate, in the 80th anniversary of the train first run, the restoration of the AB03. The idea was to commission a cardmodel of the locomotive. I suggested the name of Julius Perdana (who, between cardmodelers, doesn't know the founder of paper-replika.com?). He accepted and the results is a beautiful model of the old AB03. This is the building chronicle of the first prototype that I made to test the fittings and to suggest the modifications to the model to make it as close to the real as possible. I hope you'll enjoy it.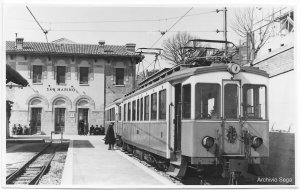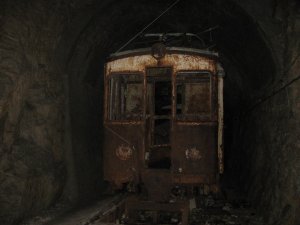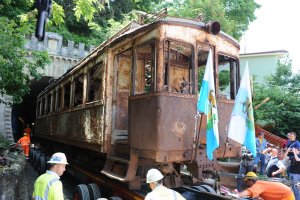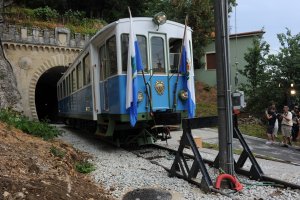 Last edited: