Co-Administrator
Administrator
Moderator
Aug 1, 2009
7,653
5,529
113
Howdee, fans!
What do I do when I have nothing better to do? Right. I'm looking for specific models around the web. And naturally, I don't find what I am looking for, however, I find something else instead.
Ahem. So. Here we are. And this is what I found: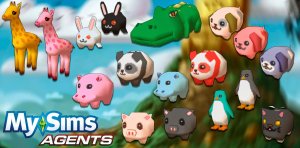 The picture speaks for itself.
These little critters are adorable. They could need a smoother texture (which is indeed possible to make!) but as a base or as a gift they are pretty cute - and easy to build.
You may get them here:
MediaFire is a simple to use free service that lets you put all your photos, documents, music, and video in a single place so you can access them anywhere and share them everywhere.
Have fun and enjoy!