And another update
After finishing the chassis, it's time to concentrate on the parts of the steering system. Since the kit is meant to be built steerable, I have a great many movable parts to figure out and build. The diagrams are helpful, as long as you allow yourself to stare at them for a long time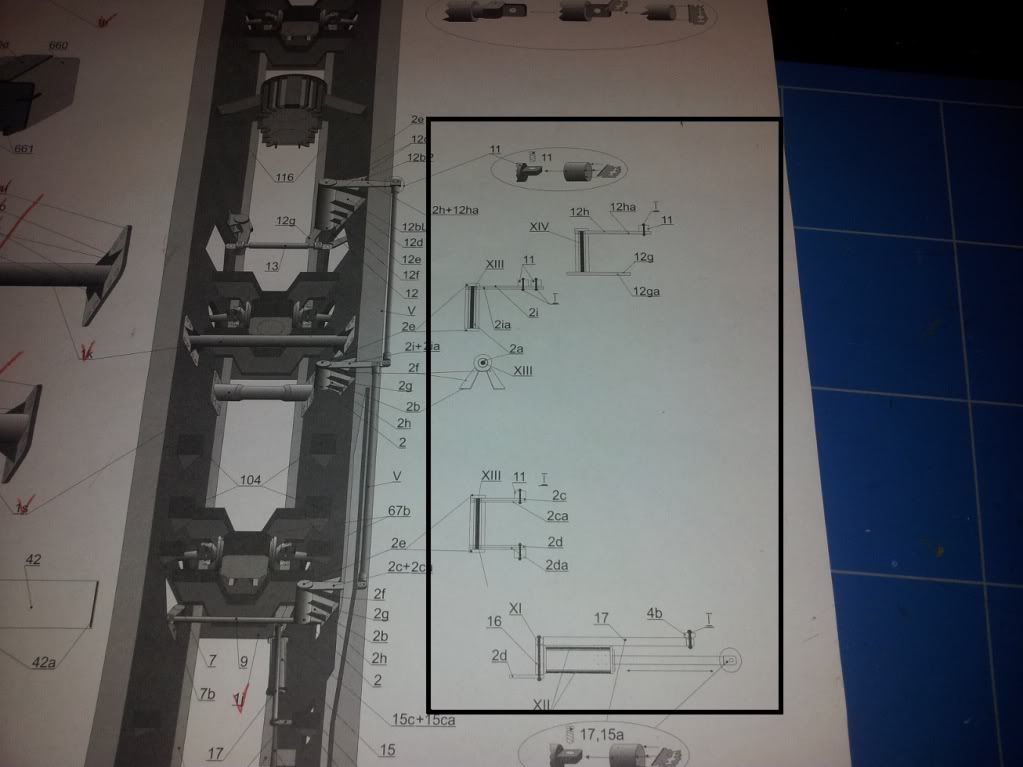 First I needed to make some ummm... holders for arms that transfer the movement of the steering system to other parts of the model. The construction of these was a puzzle in itself, as it turned out to be a tube rolled around a pin, inside another rolled tube. The arms are glued to the top and bottom of the inner tube and can move. To prove that, two pictures: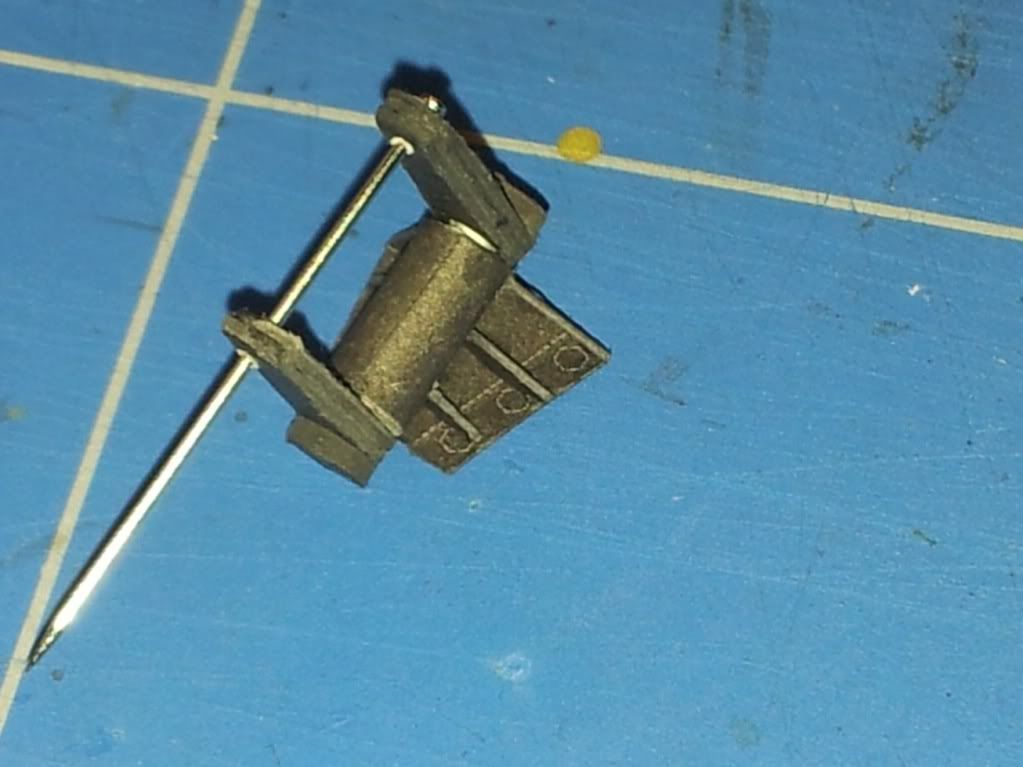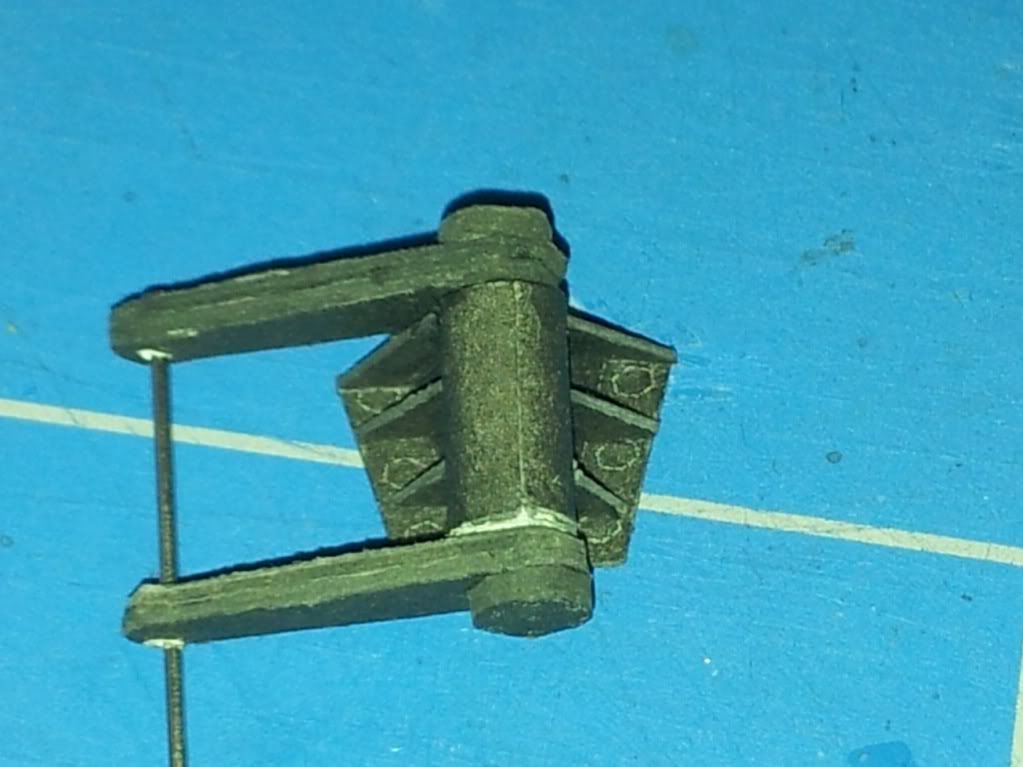 For some reason these parts appear green on my picture, but they are black.
To connect the arms, a long rod needed to be cut to size. I opted for thin metal shashlik pens, since they are very cheap and easy to use. Then I spent a long long time searching for parts that didn't exist: little eyelets to connect the rod to the arms. Since I don't know how to work metal, nor possess a workshop, I decided to punch out some small cardboard circles which I glued to the ends of the rod with superglue. Then I strengthened the cardboard by applying another layer of superglue, before I painted the whole thing black (adding yet another layer). I hope that will be strong enough. If not, I'll just add another coat of glue.
I have seen other models being painted over completely, but I try to use as much of the original print as possible. I know that some colour differences on painted edges can't be avoided, but so be it. The print is very detailed and I'd like to keep it that way xD There is no way I can add the detail again after painting everything over.