Here is a method I use for HO scale when I don't need a whole lot of material because it's a little hard on the fumbs.
I start out scoring the heavy duty aluminum foil instead of cutting all the way through.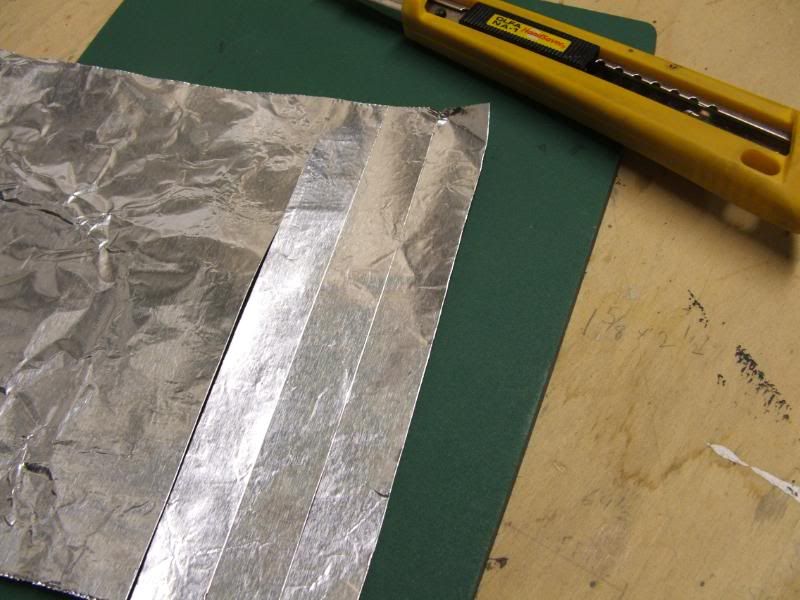 Next I just break them apart. I like this method better because it gives a better cut rather than just getting a few through cuts & ending up with a dull blade.
Here you can see I use the body part of a pin vise. I just simply wrap it around while pressing with my thumbs.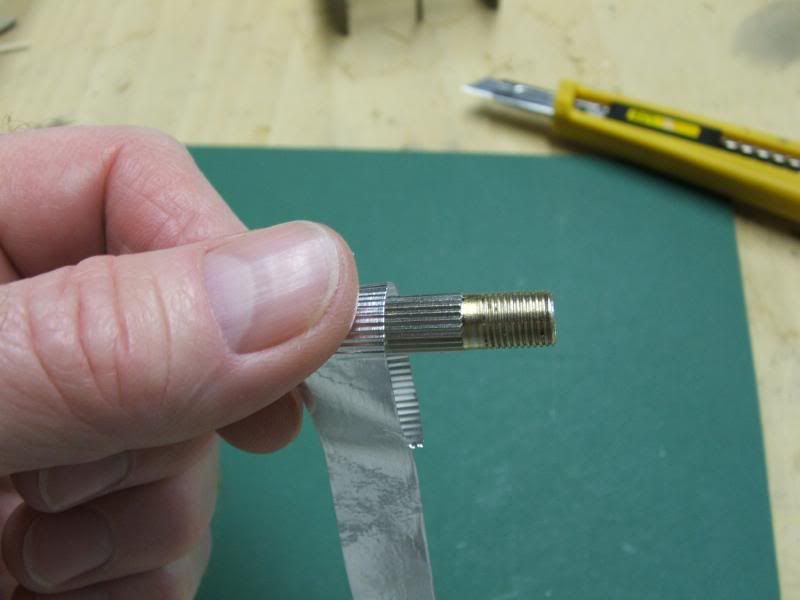 When you make one complete wrap the material wants to stick. I just pull this away & as it rolls around it follows down the other side out of the way.
It comes off looking like a bunch of curls but once I slid it through my fingers it straightens out flat.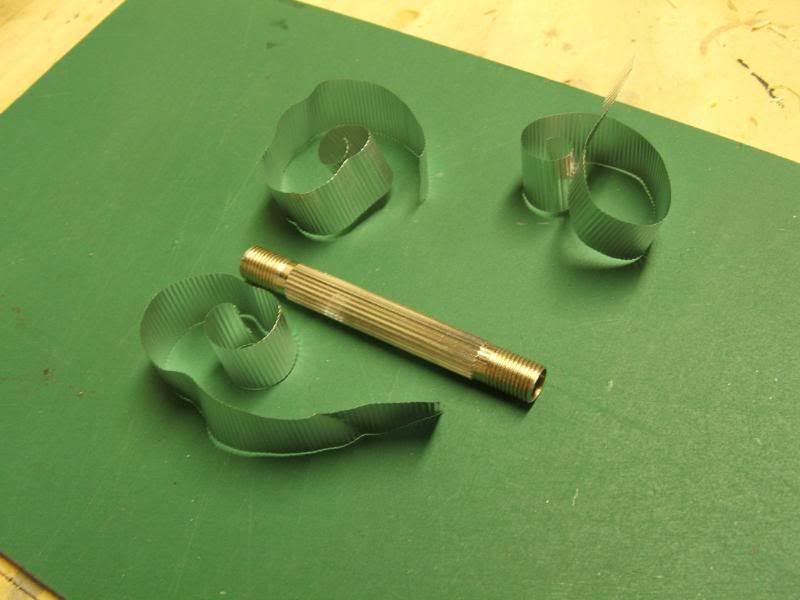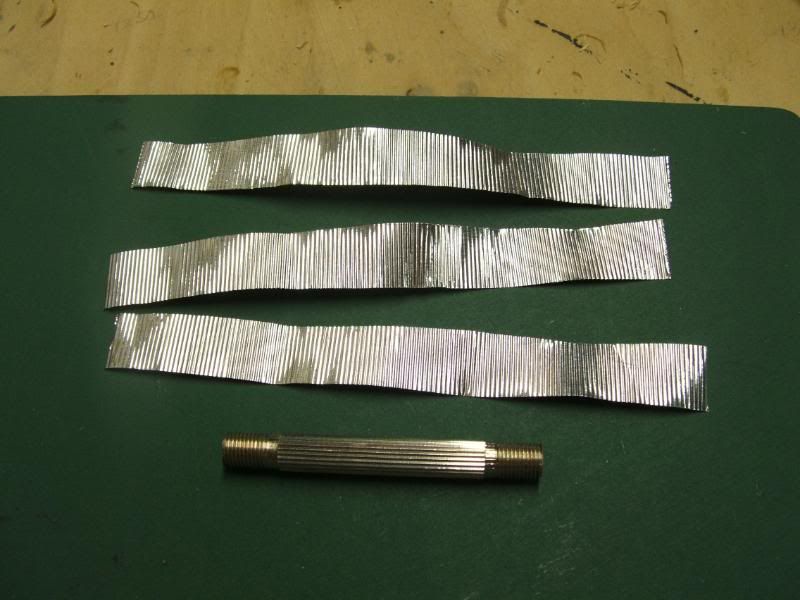 I figure a few thumb cramps is worth the money saved for a small project. I hope this is helpful & thanks for viewing!