Hi....Here's a few pictures of my latest efforts at weathering rolling stock using acrylics....
I started by thoroughly washing with warm water and dish detergent, then drying and allowed it to sit for 15 minutes in the sun (got lots of sun here...) to insure it was well dried. Then I sprayed a light coat of Dullcote to give the acrylics something to grab on to. This is the car ready to get its treatment..
I first sprayed it with a light mist of Apple Barrel's Country Tan. This gives it a dusty look. I use a Paasche spray gun and the paint has to be well diluted to prevent it from clogging the nozzle. Spray just a light mist from about 10" to 12" away. You don't want the paint to go on too thick. Easy does it...This is the car after the tan spray.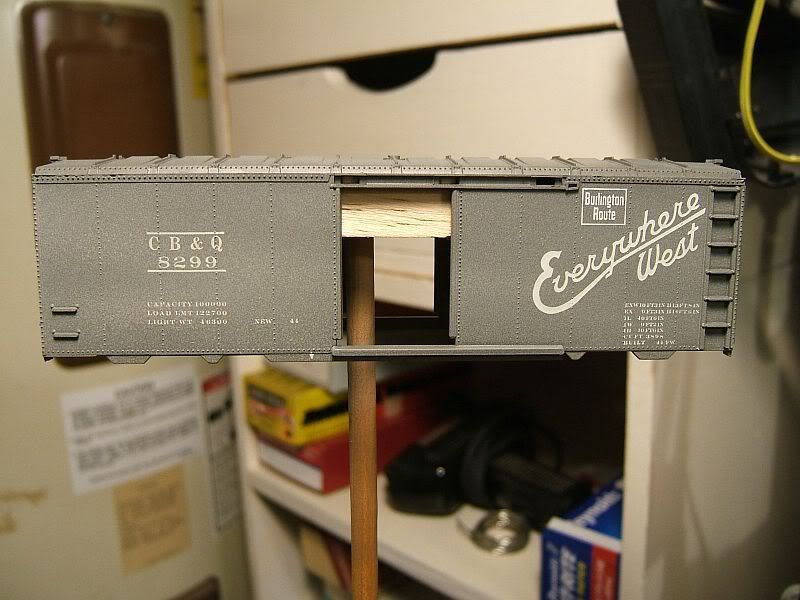 I placed it under a lamp to hurry up the drying process...About 15-20 minutes does the trick...This is something you need to do after every coat.
Next I lightly sprayed some Americana Charcoal gray along the bottom, ends, a bit on the top to give it a coal-soot look..This is what it looks like after the soot treatment.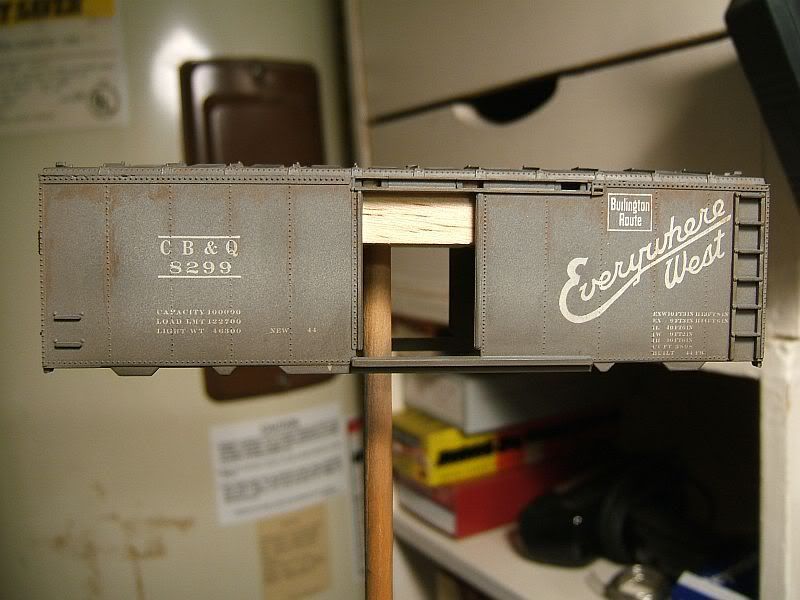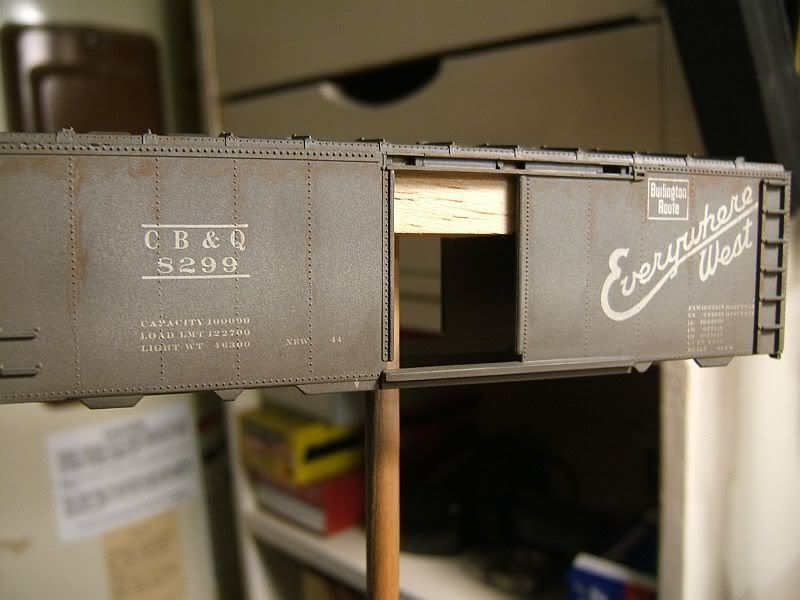 I then lightly rusted some areas to give it a bit of an unkempt look. I did this with a small tipped brush, and dried brushed it on. I used Folk Art's Nutmeg for rust, which is the same I use for painting my track. I also painted the trucks. This is what it looks like after the rust...
It's ready to roll..!!!
Here's a couple of pics of other cars I've weathered using this technique....(Now...I need to get to the wheels....
)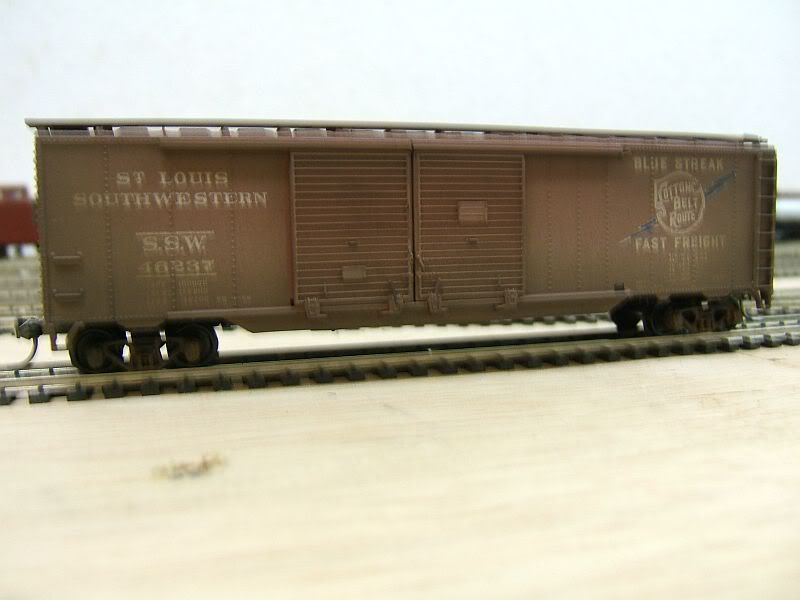 Comments & suggestions always welcome.