Hi fellows,

since December 2010 I'm building Jan Rukr's amazing 1:430 SULACO papermodel (http://www.sulaco.cz/), and I thought it is time to share some pictures, now that I finished the bow section (which is 1 meter long!). The antennas are all strengthend with carbon profiles, so they won't bent over time. Here we go: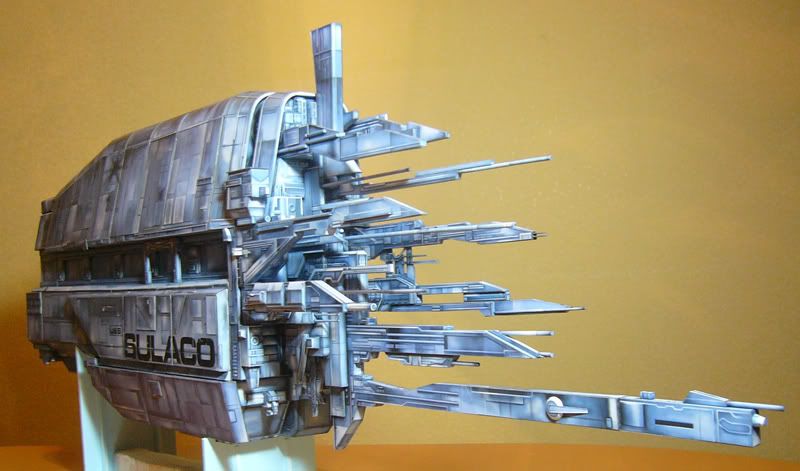 Meanwhile I started the middle section. I LOVE this papermodel!
133 comments on
"Model of meritorious mention Sulaco 1:430 scale"
Post Reply